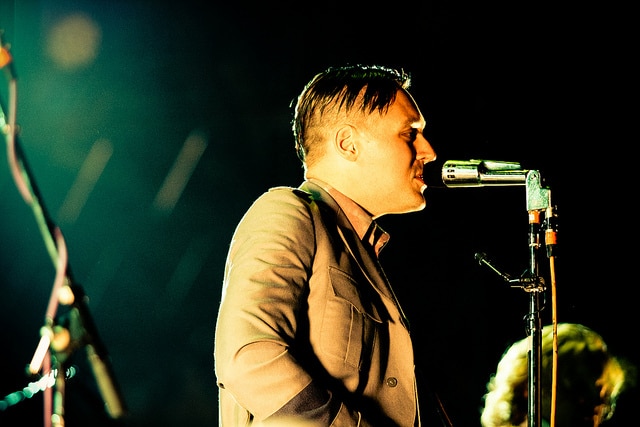 You would think after a huge performance in Malahide Castle, Arcade Fire would maybe fancy a quiet night to relax right? Wrong!
One of the biggest bands in the world right now decided to surprise a select group of Irish fans on Wednesday night.
After entertaining the masses of crowds in Malahide with hits like Rebellion (Lies), Reflektor, Neon Bible and many more, the buzz at Malahide Castle was electric.
And yet, Arcade Fire were only getting started for their night in Dublin.
After thanking fans for what seemed like an incredible show out in Malahide, Win Butler tweeted after they left the stage "Thank you Dublin. Dance party at Whelan's" the band's lead vocalist Win Butler announced the after party, with the Arcade Fire official Twitter retweeting it. The Whelan's manager teasing something similar around the same time on Wednesday night.
Any of you who are Arcade Fire fans might want to head into Whelan's later tonight…

— Dave Allen (@dwallen67) June 14, 2017
https://twitter.com/DJWindows98/status/875114469835366400
Unsurprisingly, fans flocked to the venue in hopes of catching a glimpse of Arcade Fire. Judging by the social media posts of those in attendance, the band were still in flying form in a more intimate setting in the small hours of the morning.
It was quite the surprise for just regular Whelan's punters who had expected just an average Wednesday night in the popular music bar.
The band took to the (much smaller) stage in Whelan's, performing a short but sweet acoustic set before Butler manned the DJ decks for an after party.
We are just a little bit jealous we missed out on the Whelans gig, but hey, we can always watch the videos posted by fans online!
You can see some of the performance via the link to the Whelan's Facebook page in the tweet below.
I sorry for doubting you Whelan's bouncer – Arcade Fire are actually here! pic.twitter.com/6B7CcEb7dc

— Kevin Clarke (@kevjclarke) June 14, 2017
https://www.instagram.com/p/BVVzo5KjJ_x/
https://www.instagram.com/p/BVV4a3WD2CA/
Only the lads from Arcade Fire could pull off going from two totally different venues so seamlessly.
Photo Cred: Melanie Levi
Written By Charlotte Dillon