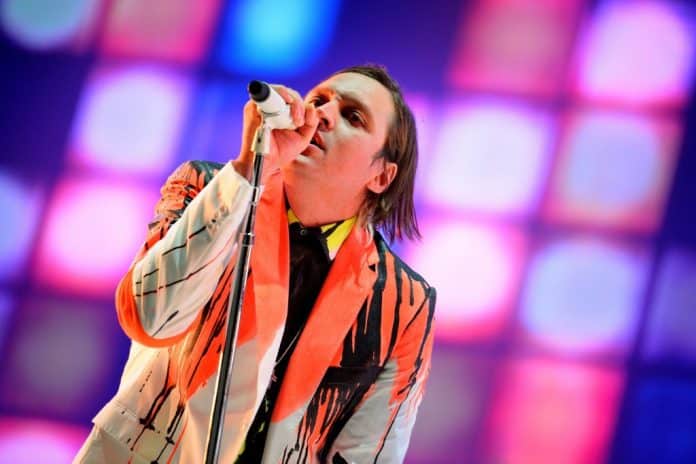 You wouldn't expect to see one of your favourite artists at your local karaoke bar, but that's exactly what happened for a group of Arcade Fire fans at an LA karaoke bar last weekend.
Arcade Fire's lead singer, Win Butler took to the stage to sing one of his own songs, 'Intervention'. Butler must have spotted the track on the karaoke song list, before deciding to get up and give it a go. Watch below!
https://twitter.com/ArcadeFireTube/status/965244130468167681?ref_src=twsrc%5Etfw&ref_url=https%3A%2F%2Fconsequenceofsound.net%2F2018%2F02%2Fwin-butler-sings-arcade-fires-intervention-at-los-angeles-karaoke-bar-watch%2F
Arcade Fire recently released a new song before their upcoming gig 'Krewe du Kanaval' event in New Orleans. They teamed up with Haitian band RAM and the Preservation Hall Horns for new track 'Ann Ale! (Let's Go!)', which is the festival's 2018 theme song.
The event raises money for 'KANPE', which is a Haitian charity. The song features English and Haitian Creole lyrics.
Butler has recently spoken out against Donald Trump on his Twitter account:
'Trumps comments about Haiti, reflect nothing on the amazing country, and only on his own racism and xenophobia. Haiti is one of the most special and amazing places I've been on this earth, and we need more Haitian-Americans.'