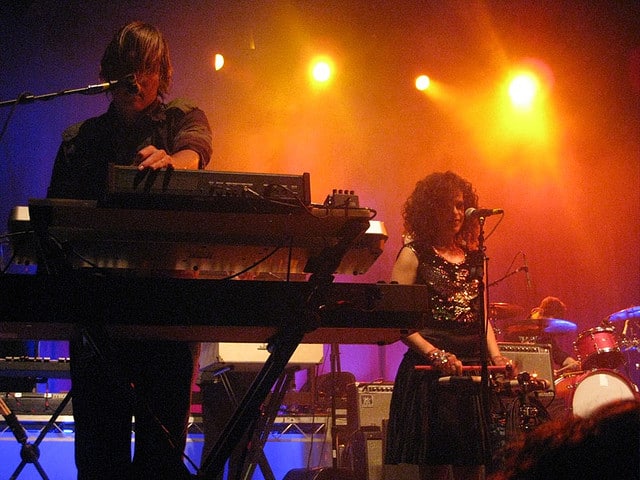 Arcade Fire's bass player Will Butler is putting out a new solo record, expected to be released next year.
His debut solo album titled Policy, is due out in early March 2015 through Merge Records, who also put out the group's first LP Funeral.
Will Butler is the younger brother of band's singer Win Butler, best known for his work with Arcade Fire, he is also a multi-instrumentalist and composer.
Will scored two films. The first was a documentary 'Bronx Obama', about a Barack Obama impersonator living in New York . He also earned an Oscar nomination 'Best Original Score' for his work on the Spike Jonze film 'Her', starring Joaquin Phoenix and Scarlett Johansson.
Arcade Fire recently finished up their extensive Reflektor world tour. While on the road, the band began a tradition of covering local musicians from the city they're playing in. The Canadian rockers covered Nirvana in Seattle and Sinead O'Connor's Nothing Compares 2 U, when they played Dublin's Marlay Park back in June.
WILL BUTLER Policy on @mergerecords Out March 10, 2015! http://t.co/0CaSITmnWB YEAH!!! pic.twitter.com/hTvc1AtMxZ

— Arcade Fire tube (@ArcadeFiretube) November 20, 2014
Recently, frontman Win Butler told Canadian radio that the group were "in their prime" and there's no chance of them calling it a day as they're currently 'firing on all cylinders'.
He said: "I never want to put out something that's not great. This last tour we did is the best, it's the best shows we've ever played, so I feel like we're kind of right in our prime right now — so I'm not really thinking about retirement yet 'cause we're kind of like firing on all cylinders at this point."
Policy is available to pre-order on Amazon now. Check out Will's solo performance in Brooklyn last month below.