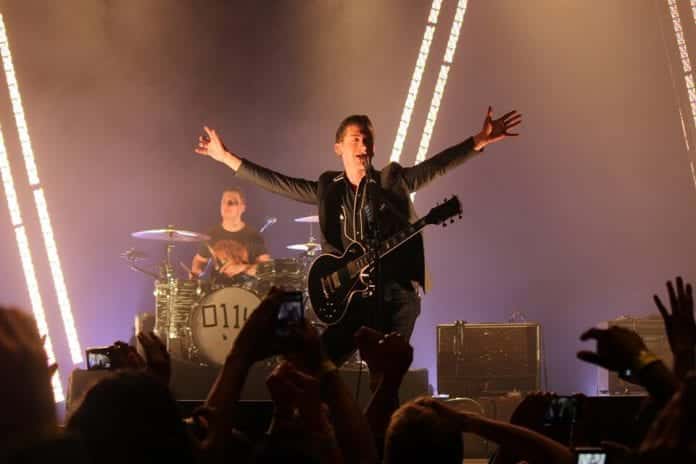 Arctic Monkeys fans (including myself) will be very happy to hear that the band have started recording new music! Bassist Nick O'Malley reportedly confirmed the news this week.
O'Malley has said that the English rockers began recording the album this month and also revealed it will be released next year. We haven't heard much from the Monkeys in recent years, except for front-man Alex Turner's new beard causing a stir on Twitter this month… not in a good way. Turner's new facial fuzz did NOT go down well with fans, but we're more concerned about the music to be honest.
Speculation of new music from the band began earlier this year when photos of the band emerged. It looked like they were in the studio, which naturally got fans excited. We'll be SURE to let you know when the band will be officially releasing new music, as soon as we do! For now, enjoy the brilliant 'Are You Mine' below.
Photo Credit: Neon Tommy