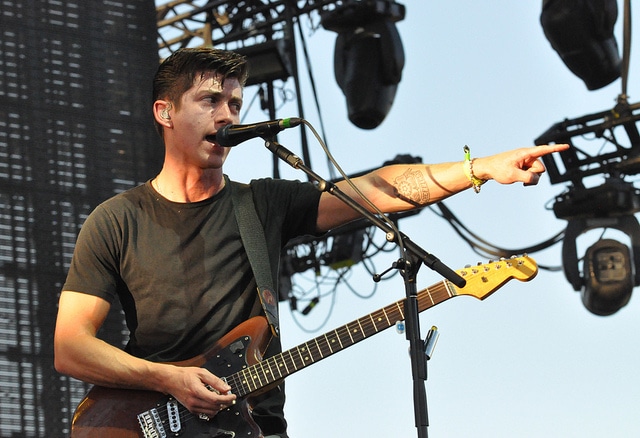 Following the launch of a new vinyl chart by the Official Charts Company which records the top-selling singles and albums since the medium has become popular again, Arctic Monkeys' AM has been named the top selling vinyl album of the decade.
AM which was released in 2013 is joined in the Top 5 with Radiohead's The King of Limbs, Pink Flyod's The Dark Side of The Moon, Daft Punk's Random Access Memories and Pink Floyd's The Endless River.
The top spot for best-selling vinyl single of the decade was awarded to David Bowie and his 2013 picture disc reissue of Life on Mars. Also in the top five singles were Love Me Do by The Beatles, Telephone by Lady Gaga and Beyoncé, No Tears to Cry/Wake Up the Nation by Paul Weller and Morrissey's Everyday is Like Sunday. Out of the five singles only two were released this decade – Telephone and No Tears to Cry/Wake Up the Nation.
It has been revealed earlier that Noel Gallagher was performing well in these charts with Chasing Yesterday and The Ballad of Mighty I being the highest-selling vinyl album and single so far this year.
The new vinyl charts were created in response to the increase in popularity in the medium over the past decade. 2014 vinyl sales hit a 20 year high with the trend continuing into 2015 with album sales up 69% and single sales up 23%.
The new vinyl charts will be published every Sunday at 7pm.
Photo Cred: Jason Persse