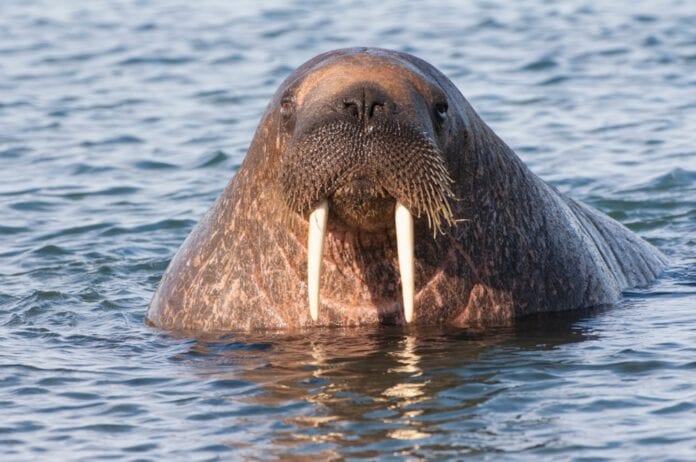 An Arctic Walrus was spotted yesterday on the rocks at Valentia Island in Co. Kerry.
The Irish Whale & Dolphin Group confirmed the sighting.
IWDG confirmed a Walrus sighting from Valentia. Co. Kerry earlier today. We would like to thank Alan Houlihan Who reported this sighting to us today March 14th 2021 from west of Knightstown, Valentia Island, Co. Kerry. pic.twitter.com/YxawS9Q4z2

— Irish Whale and Dolphin Group (@IWDGnews) March 14, 2021
Kevin Flannery of Dingle Oceanworld Aquarium said, as a wild animal the walrus must be left alone to regain his strength and "hopefully then, he can make his way home himself".