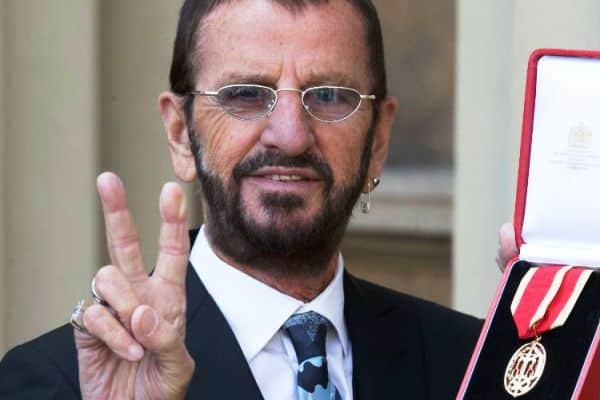 A full twenty-one Years after Paul McCartney was knighted, and all of fifty-three years after all of the Beatles received MBEs in 1965, the fab four's drummer Ringo Starr has recieved a knighthood at Buckingham Palace today.
Accompanied by his wife, former Bond girl Barbara Bach, Ringo was knighted by Prince William with a ceremonial sword to become Sir Richard Starkey.
"I don't know how to use this (title) properly," he said as he showed the medal to a BBC reporter after the ceremony, "but I expect you to use it."
The 77-year-old from Liverpool and based in Los Angeles, was honoured for his services to music in Queen Elizabeth's New Year's honours list.
Ringo, real name Richard Starkey, joined Paul McCartney, George Harrison and John Lennon in the Beatles as a replacement drummer for Pete Best in 1962 and occasionally sang lead vocals, notably in "Yellow Submarine" and "With a Little Help from my Friends."