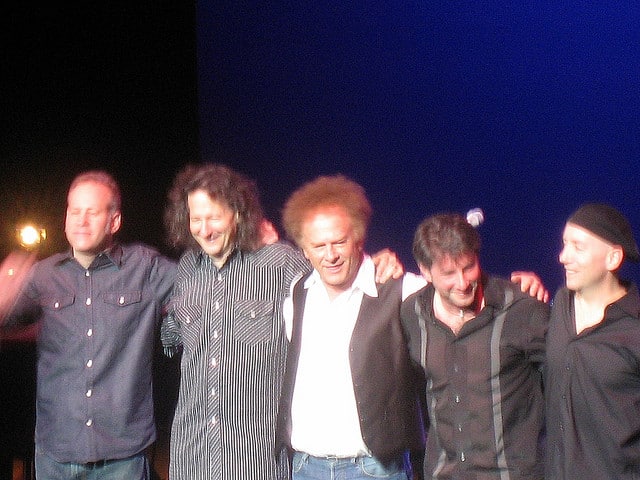 Art Garfunkel is supposedly playing at Glastonbury 2016 according to his guitarist Tab Laven. His band member spilt the beans about the performance with a message on his Facebook page.
The status on his Facebook page read as follows "Home, sweet home in Nashville after a great run of shows through Germany, Paris and Antwerp. We'll be back in England in June to perform at the Glastonbury Music Festival. Headliners this year include Coldplay, Muse and ELO. The huge festival is already sold out! We'll also be doing a show at King Henry the VIII's place, Hampton Court Palace on June 22nd, just outside of London. So if you're in the area….."
Art Garfunkel is currently in the middle of a world tour which started back in January in the US. He recently finished up the European leg of the tour with a date in Aalborg, Denmark on March 2nd. His next show isn't until March 31st as he returns to the US to play a show in Virginia.
So far Art Garfunkel only has one show scheduled for June meaning that his Glastonbury appearance is highly likely. Glastonbury takes place from the 22nd to the 26th of June 2016 with Jeff Lynne's ELO already confirmed for the Legends slot at this years festival.
Photo Credit: wonker