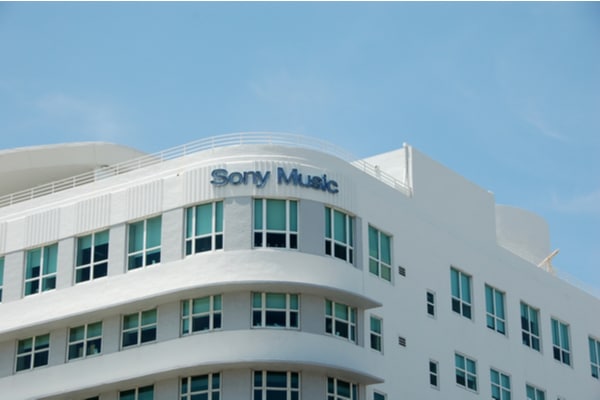 Sony Music Entertainment has cancelled the debts of thousands of musicians who signed to the record label. The new initiative means some artists, who signed record deals in the 20th century, will receive royalty payments for the first time.
The Legacy Unrecouped Balance Program reported that musicians will now earn income generated from modern revenue channels such as streaming. Until now, artists who owe massive amounts of debt to their labels have been unable to recuperate any generated funds.
When a record deal has been conducted with an artist, the label would usually grant, and guide a spending allowance to pay for recording studios, video shoots, distribution, and other expenses.
If the record does not sell enough to make a profit, any earnings made go toward repayment of the debt. This very nature meant even relatively successful artists would remain in debt for the majority of their careers, or indefinitely.
In a letter to artists, Sony said that while the contracts would not be renegotiated, the label would "pay through on existing unrecouped balances to increase the ability of those who qualify to receive more money from uses of their music." Backdated payments will commence from January 1st, 2021, for eligible artists "and participants globally, who signed to [Sony Music Entertainment] prior to the year 2000 and have not received an advance from the year 2000 forward." The aim was that of "creating more payment opportunities for our long-standing artists… around the world."
Speaking to Rolling Stone magazine, music attorney Ron Sweeney said he is "smiling" over the latest developments in the industry. "Something really good finally happened for the people who need it most. There are a tremendous amount of artists who will now benefit and see money that they would never otherwise receive."
The U.K.-based Music Managers Forum also welcomed the program, with CEO Annabella Coldrick calling it "important, timely and welcome." She added: "It is imperative that artists signed in an analog era can also benefit from the boom in online streaming." Hoping that the move would lead to more new developments, she concluded: "The momentum for chance really feels like it's picking up pace."
Sony's initiative comes as pressure mounts on the record industry to be more transparent about how it distributes revenue, particularly from streaming services. The streaming economy is currently under parliamentary inquiry, fronted by the vocal #BrokenRecord campaign, seeking to address the imbalance in how profits are shared between record labels, artists, and the streaming services themselves.
Gomez musician Tom Gray, who founded the campaign, said Sony's move was "incredibly welcome". Speaking to the BBC, Gray said; "From the perspective of somebody who's been running a campaign to try and get these companies to behave more ethically and transparently, it feels like a win for the artists".
The new developments will be seen as another coup for artists and producers, with many recently decrying the fairness of royalty distribution in the industry. Eddy Grant has recently been criticising streaming giants in how they pay royalties to musicians and said it is complete rubbish. The Electric Avenue singer has not released his music on to streaming platforms out of protest at the payment he would receive. Read more here.