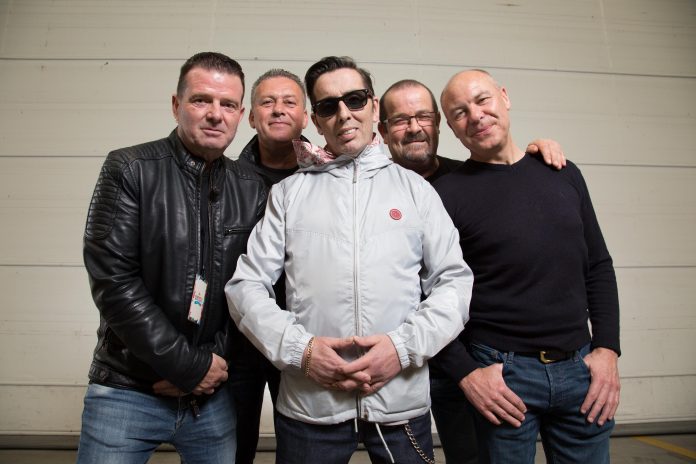 Aslan have shared the video for their brand new single "Hold On" which is set for release on June 17th with pre orders here.
Christy, Joe, Billy, Alan and Rod say a certain pandemic changed plans for the song's release but the band felt the time is now right to put this new music out to the world.
"Hold On" is described as a sweeping ballad of love, life and hope. And it has Aslan's
anthemic sound in bucket loads! "Hold On" is a perfect tribute for the times we are in. Life and what it means is at its core .
So it begins……. Our New Single, HOLD ON, is released to all radio stations today!! pic.twitter.com/8NXpacMJJ1

— Aslan (@OfficialAslan) June 3, 2020
Lead singing legend Christy Dignam celebrated his 60th birthday while in lockdown and Aslan also have a series of rescheduled shows for 2021:
JANUARY 23rd Black Box, Galway
FEBRUARY 6th Amber Springs, Wexford
MARCH 16th Olympia, Dublin
APRIL 23rd Theatre Royal, Waterford
MAY 1st Wild Roots Festival, Sligo & 2nd Rhythm and Sticks, Kilkenny
JUNE 25th Teconnaught Festival Co.Down
JULY 16th Iveagh Gardens, Dub