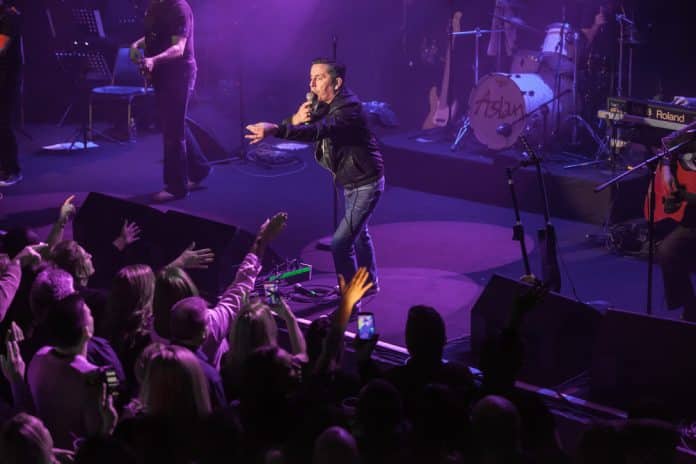 Aslan announced they are set to play a number of gigs in The Iveagh Gardens this summer to celebrate the 30th anniversary of their Feel No Shame album.
But before they set themselves up for a summer of performing – they have released a new single.
It's been five years since Aslan have released any new material and the band are delighted to announce Now I Know, out on Tuesday, June 5th.
"We would like to thank everyone who have been waiting patiently to hear something new from the band and we look forward to seeing you at our gigs," they stated.
The band are currently on their Feel No Shame 30th anniversary tour which includes the sold out gig in the Iveagh Gardens on Saturday, July 21st before an extra date was added due to phenomenal demand on July 13th – tickets for July 13th are on sale now through www.ticketmaster.ie.
Full tour dates can be found below…
June 3rd FEVER PITCH FESTIVAL, GALWAY.
June 16th GLENCARN HOTEL, CASTLEBLANEY
June 22nd THOMASTOWN FESTIVAL, KILKENNY
July 7th THE FEIS FESTIVAL, LIVERPOOL
July 13th THE IVEAGH GARDENS, DUBLIN
July 21st THE IVEAGH GARDENS, DUBLIN
July28th THE FORUM THEATRE WATERFORD
Aug 11th REVIVAL FESTIVAL, LISTOWEL
Aug 17th THE FLEADH, DROGHEDA