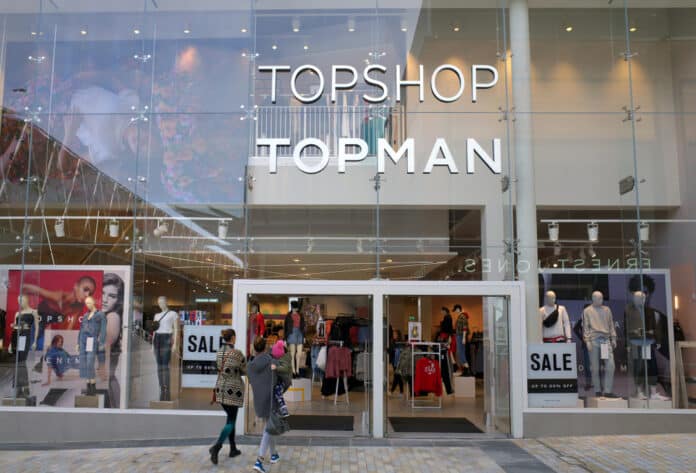 The online fashion retailer Asos has bought Topshop, Topman and Miss Selfridge brands in a deal worth £265 million.
Philip Green's Arcadia Group collapsed into administration last year – blaming the impact of Covid-19.
Asos which only operates online, has not agreed to buy any of the chains' 70 stores putting the jobs of up to 2,500 high street shop workers at risk.
It is believed that 490 retail workers formerly employed by the Arcadia Group in Ireland are to be made permanently redundant.
Pic: Thinglass