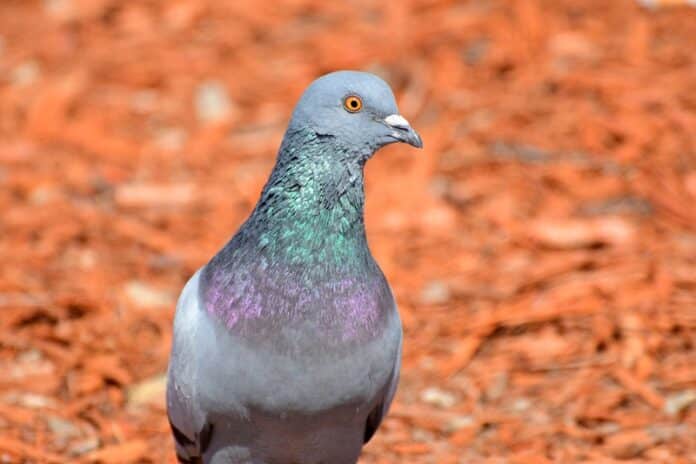 A racing pigeon that travelled an estimated 12,800 kilometres has been labelled a quarantine risk by Australia and could be killed.
A man aptly named Kevin Celli-Bird found the pigeon in his garden in Melbourne. Experts believe the bird was able make to trip by traveling on a cargo ship.
The bird had disappeared from a race in Oregon last October. Celli-Bird has named the pigeon Joe, after the US President-elect, Joe Biden.
Speaking about Joe, Celli-Bird said "It rocked up at our place on Boxing Day. I've got a fountain in the backyard and it was having a drink and a wash. He was pretty emaciated so I crushed up a dry biscuit and left it out there for him."
"Next day, he rocked back up at our water feature, so I wandered out to have a look at him because he was fairly weak and he didn't seem that afraid of me and I saw he had a blue band on his leg."
He went on to add "I think that he just decided that since I've given him some food and he's got a spot to drink, that's home."
The sight of a pigeon in Celli-Bird's back garden was a rare sight as he usually sees native Australian doves.
Australia has strict rules on animals being brought into the country. Since the pandemic started, Australia has closed its border to foreign travellers and even in normal times, bringing animals or goods into the country can be challenging.
The Agricultural Department released a statement and said "It poses a direct biosecurity risk to Australian bird life and our poultry industry."
Celli-Bird revealed that the pigeon belongs to a person in Montgomery, Alabama. He has tried to contact the owner but has been unable to get through so far.
Australian National Pigeon Association secretary Brad Turner has said he has heard of birds coming into Australia aboard cargo ships from China which is a significantly smaller distance.
Turner said in reference to the quarantine service that "While it sounds harsh to the normal person – they'd hear that and go 'This is cruel', and everything else – I'd think you'd find that AQIS and those sort of people would give their wholehearted support for the idea."
A final decision on whether or not the bird will be killed has yet to be made but with Australia's tight rules, it looks like a sad end for Joe.