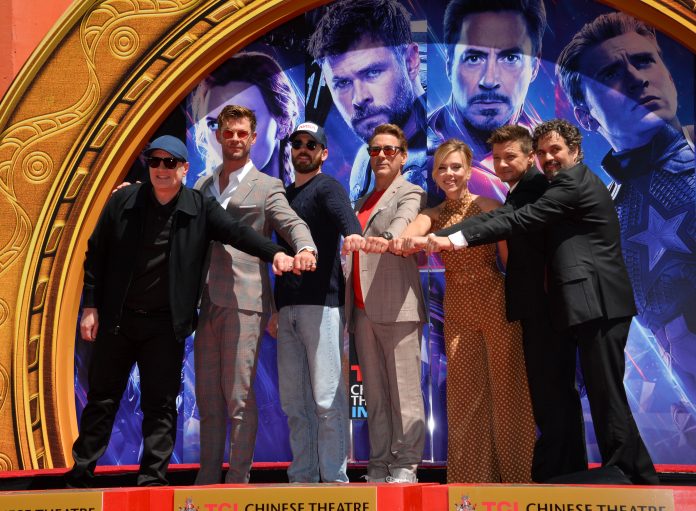 The cast of the Avengers are set to reunite for one more time, as they take part in a virtual reunion for Joe Biden.
On Tuesday 20th October, Chris Evans, Scarlett Johansson, Paul Rudd, Mark Ruffalo, Don Cheadle, and Zoe Saldana will assemble on behalf of the Biden Victory Fund. The event is called 'Voters Assemble'! and is live from 6:45 pm Eastern Time which is 11:45 pm Irish time.
A trivia quiz and a Q and A will take place at the virtual event. It will be hosted by the Russo brothers, who are the directors of the Avengers films, Infinity War and Endgame. Vice President nominee, Senator Kamala Harris will also be in attendance.
The Avengers were the most popular superheroes of the Marvel cinematic universe. The culmination of the Avengers series, with the film Endgame in 2019, saw them take nearly 3 billion dollars at the box office.
It also called time on the end of Robert Downey Jr as Ironman and Chris Evans as Captain America. For Avengers fans, this will be one of the last times you'll be able to see Evans portray Captain America with the group.
The Avengers actors have been quite vocal in raising awareness of the upcoming election. Hulk actor, Mark Ruffalo has been especially vocal on social media in his support for Joe Biden. "We must elect champions who will fight for the Green New Deal and push Congress to pass climate action that matches the scale of the problem with the urgency our country's future demands" said Ruffalo.
It is not the first time he has raised concerns about the environment and been political active. Ruffalo was brought in by The Green Party to convince members to enter into the coalition with Fianna Fáil and Fine Gael.
Don Cheadle, who portrays War Machine in the films has also used social media to inspire voters. Cheadle has raised concern about climate change and has urged everyone in his home state of Missouri to get out early and vote.
This isn't the first star studded event organised for the Biden-Harris campaign. Last week the cast of the Broadway hit 'Hamilton' took part in a town hall event. A 'South Asian Block Party' was also hosted on Zoom this month. Mindy Kaling, Kumail Nanjiani, Lily Singh and more were in attendance.
For more information on the Biden event, click here.