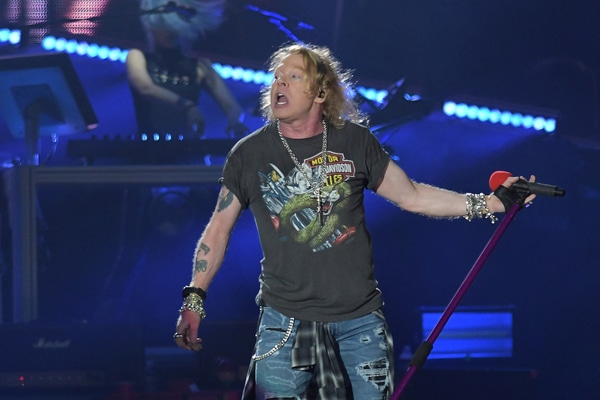 Axl Rose took to social media to share that he is now feeling a lot better following his suffering of suspected "food poisoning". The Guns N' Roses frontman said his performance had been hampered by the illness during a concert in Chicago late last week.
The band still rocked Wrigley Field on September 16th, yet Axl still felt the need to firstly explain what had gone wrong, and also to thank the crowd for getting him through the ordeal.
"A note to Chicago… I got to the show feeling great but started getting sick pretty early on," Axl explained. "It progressed to where I was throwing up & was lightheaded. Wouldn't have been surprised if I'd fallen off the front of the stage. I'd be fine then not, fine again then not all night. Was pretty crazy but the crowd was great n' I was in a great headspace n' we had fun.
"Luckily the COVID test was negative," Axl admits. Def messed with my vocals in places. Just glad we got thru it n' it didn't mess with the show too bad. I'm a lot better now. Seems most likely to be food poisoning. Looking forward to Milwaukee!"
Thankfully, Axl is now feeling much better and his illness was not COVID related, although food poisoning is no picnic in itself. Recognition needs to be extended to the G'N'R frontman for soldiering on through the ordeal, albeit his early days of being fashionably late to his own shows.
Guns N' Roses' next gig will be taking place on September 21st in St. Paul, Minnesota, and the complete list of upcoming tour dates can be found at GunsNRoses.com. One track sure to be performed is the band's first new single in 13 years, Absurd (in case you missed it, check out the video below), which released last month. Strong rumours suggest that the band is preparing another new single for release this fall.