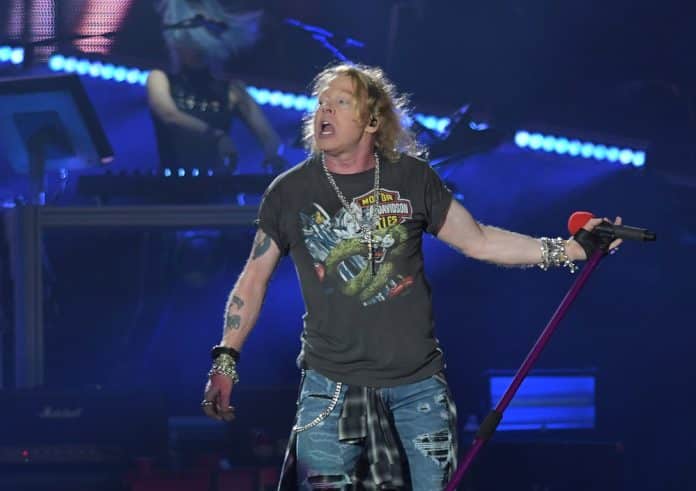 Axl Rose wasn't known for being punctual most of the time, but according to an unnamed DJ, Rose was once late to a gig because he was watching Teenage Mutant Ninja Turtles.
At a gig in Florida in 1991 Axl Rose was late to a gig because he was to engrossed watching a Teenage Mutant Ninja Turtles movie. Guns N' Roses were playing at the Suncoast Dome venue in St Petersburg, Florida, as the assistant to the owner of the venue recalled the incident.
Speaking to Alternative Nation, the man revealed why he was late for the gig "Axl's management said he was watching Teenage Mutant Ninja Turtles II: The Secret of the Ooze, and that Axl's attention was 100% on the movie and couldn't be bothered."
In an interview back in 2013, Axl Rose even admitted himself that he isn't punctual and said it's always because he's watching something "In one way or another it's show-related or having to do with those involved with the show in some fashion".
Guns N' Roses recently saw a number of line-up changes as Lead guitarist Bumblefoot recently followed DJ Ashba out of Axl Rose's band, while fellow guitarist Richard Fortus has cast doubt on the future of the group, saying he hasn't heard news on the band for some time.