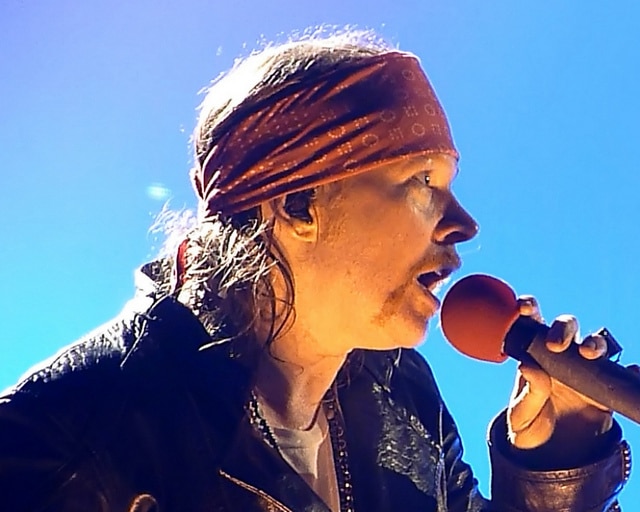 Chris Pitman, former keyboardist for Guns N' Roses between 1998 and 2005, is suing Axl Rose for $163,000 in unpaid wages.
According to TMZ, Pitman is asking for the original $125,000, plus an added $38,000 in interest for the four years he has been owed the money. The keyboardist has reportedly been waiting for the money since 2011, when Axl Rose wrote him a note promising he would be paid by October 2012.
The suit comes just after the news that Guns N' Roses have grossed almost $117 million during their 'Not In This Lifetime' tour. During the nine week tour of North America, which featured three of the original members reunited, the band grossed $116.8 million. This included taking in $11.6 million over two nights in New York. The figure is not counting the Latin American, Japanese and Oceania legs of the 'Not In This Lifetme' tour, meaning the band are set to make even more in the coming year.
Meanwhile, Pitman made headlines earlier this year when he supposedly Tweeted about Slash and Duff McKagan's reunion at Coachella , which violated a media blackout. He soon deleted the Tweets and then said "When I said 'We are playing at Coachella,' I meant me and my daughter like to play in the sand."
Photo Cred: katebartnik