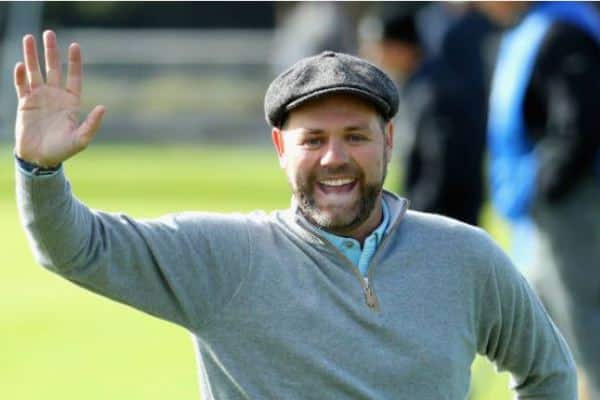 Once of Westlife, now ….. well who knows but Brian McFadden, has announced his support for U.S. President Donald Trump and for a "Britain first at all costs attitude" in an astonishing tweet that's drawn a universally negative response!
The Dubliner has tweeted his apparent disapproval for Boris (Borris!) Johnson, who is the front-runner it seems for the Tory leadership race, as well as Labour leader Jeremy Corbyn and Brexit Party leader Nigel Farage.
Here's the offending tweet, but you can't un-see it.
The fact that borris, farage and Jeremy are the front runners to be prime minister is scary! Britain is fucked!!! Literally fucked! Incredible how many brits jump on the anti trump bandwagon. He's exactly what Britain needs! A Britain first at all costs attitude is essential

— Brian mcfadden (@BrianMcFadden) May 26, 2019
Needless to say, the internet did not respond well.
The twitter floodgates opened with with Father Ted co-creator Graham Linehan sharpest in responce time and on message:
https://twitter.com/Glinner/status/1132605540826275841
Brian McFadden's political awareness seems about as sharp as his spelling and grammar…. pic.twitter.com/C0CNMG9Gax

— Fin Hastings (@fintantweets) May 26, 2019
https://twitter.com/iamsimonyoung/status/1132644615809576961
— Rhiannon (@keef_van_dyke) May 26, 2019
https://twitter.com/Rockster001/status/1132635691538702337
— Féach News (@_FeachNews) May 26, 2019
https://twitter.com/Pattifrog/status/1132594019094204416