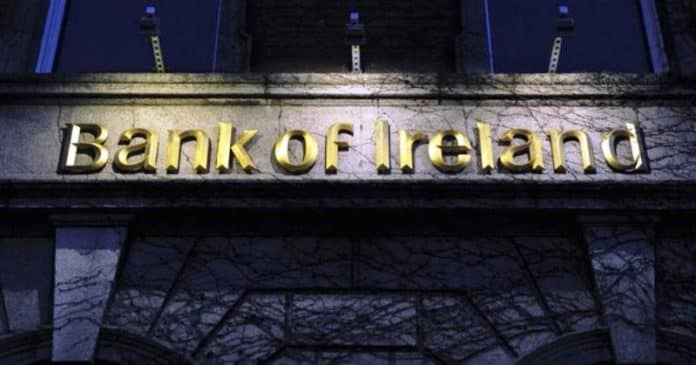 The worm has turned for once struggling Bank of Ireland who've today reported profit before tax of €852m last year – down 18% in 2016. It reported 11% growth in lending and a 41% increase in mortgages.
Amid the fury over potential sell-offs of distressed mortgages by PTSB and Ulster Bank, Bank of Ireland says it has 'zero plans' to buy or sell mortgages in arrears. It's released its annual results for the last year showing it made an underlying profit of just over a billion Euro.
Competitors Ulster Bank last week announced they'd follow Permanent TSB's lead by selling thousands of non-performing home loans.
The bank says its Northern Ireland business is performing in line with their business objectives. The group is also proposing to pay an 11.5 cents-a-share dividend in its first dividend since before the financial crisis.
In her first set of results as group chief executive, Francesca McDonagh told CNBC "All trading divisions are profitable and have contributed to an underlying profit of €1,078m for the year."
The bank, which received a €7b bailout in 2009, posted a profit before tax of €852m for 2017, lower than the year before due to a €170m charge related to the overcharging of mortgage customers.
The bank's reputation was tarnished after it came under severe criticism for miss selling mortgages to tens of thousands of Irish customers in previous years.
Bank of Ireland's 'Economic Pulse' survey shows the economy is at a twenty month high. The report, which forms part of data fed to the EU commission, reveals consumer confidence is back at pre-Brexit levels and business sentiment is up for a second month running.
Nearly 40% of us think it's a good time to purchase big ticket items while 70% indicated say we're planning to save in the next year.
Bank of Ireland to pay its first dividend in 10 years https://t.co/KnQmdq2H3a

— CNBC (@CNBC) February 26, 2018