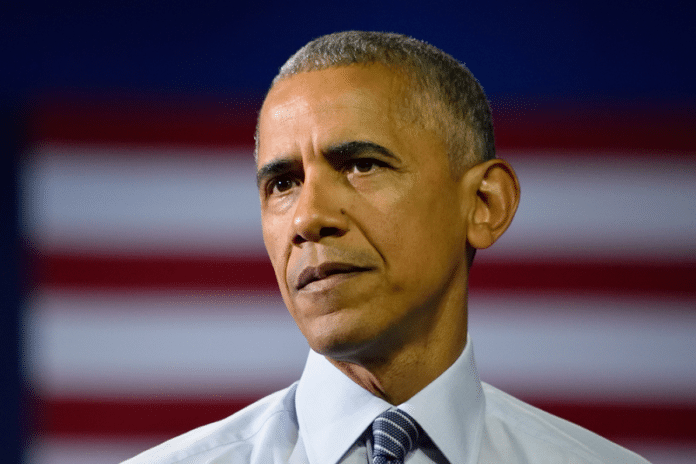 Barack Obama has said that Trump's presidency has exceeded his worst fears in a brand new interview.
The former President was interviewed by Stephen Colbert. It was Colbert's first face-to-face interview in eight months. Obama was asked about his feelings when his administration began their peaceful transition.
Speaking about a photo-op between Obama and Trump, the former President said it was a "chilling moment" and that he had an "emotional flash" of all the ways that Trump could abuse his position in his presidency.
Colbert asked Obama if they his concerns were "borne out" and responded by saying they were "exceeded".
Barack Obama also categorised Trump and his administration as being detached from reality. He said "I think that that is a measure of how detached from reality and how embedded ideological and conspiratorial thinking has become, where you're doing it even when it's to your disadvantage".
Colbert didn't want to focus on Trump too much as he is worn out by the current President. It was Obama who kept referring to the President by saying he felt that Trump's administration handling of the pandemic is "shambolic" and that it is not "rocket science" to take the the scientific and health advice from the experts.
The former President also mapped out the main problem Biden will face in his presidency. Obama believes America's lack of trust in the Government, its officials, the media and the science and health experts is at an all time low because of Trump.
"And one of the big challenges that Joe Biden is going to have is to figure out how to puncture that information bubble that, not just Republican officials, but a sizable portion of voters are in right now."
Colbert's interview with Barack Obama is the latest in many media appearances the former President has made as he promotes his new memoir entitled 'A Promised Land'.
It has also been announced that Obama and his wife Michelle are teaming up with Netflix to produce a new show called 'The G Word'. According to Deadline, the show will be hosted by comedian Adam Conover and will detail the chaos of the Trump administration. The new series is said to be part-documentary and part-sketch. It is expected to be released on Netflix in 2021.
This interview and Obama's criticism over Trump and his administration comes as President-elect Joe Biden has issued a stark warning to Governments in Europe over the issue of the Northern Ireland border. You can Radio Nova's report on it here.