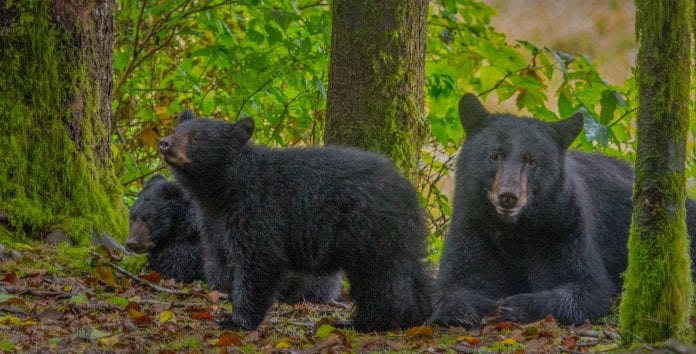 BARE in the Woods Festival has been taking place in Garryhinch Woods since 2014, originally set up as a one-day event. It attracted 800 people in its first year and has grown rapidly in the last three years. So much so, that the festival was supposed to debut as a three-day event this past Summer.
But it never got the chance, as it was mysteriously cancelled by its organisers just weeks before it was to go ahead. But now we've finally got some answers about what happened this year and have been given the deets about next year's plans.
Read the statement below from BARE organisers:
Hi Everyone,
A quick note from us to explain what happened to our festival this year
After 3 sold out years and multiple National Awards we felt that the demand for BARE had reached fever pitch.
We had grown from a small, local event with festival goers from the surrounding area to a large scale event with fans from the whole country and abroad. With this in mind, we bit the bullet and made the decision to grow BARE In The Woods to a fully–fledged 10,000 capacity event.
An event of this scale entails a huge amount of conditions and regulations and we were confident that we could meet whatever came at us.
However what we weren't prepared for was the amount of obstacles we encountered that we felt were outside of the industry norms. Unattainable conditions, extraordinary fees, and unachievable deadlines made it increasingly difficult to host the event.
Still we soldiered on, hiring industry experts to aid this momentous task and make BARE17 a reality. As the deadline loomed we reassessed our position again and again to make sure we were fighting the right battle, but eventually we had to face the reality of the situation. If we proceeded with the application but were unable to meet these conditions, we would be in breach of our license, which would result in a revoke of said licence.
So it was with heavy hearts that we made the decision to surrender our licence and cancel the event in order to secure the future of BARE.
Cancelling BARE17 was heart-breaking for us and the toughest decision in BARE history. It resulted in a massive financial and emotional loss and we can not apologise enough to Team BARE, artists, crew, local businesses, vendors, agents, landowners, neighbours and most of all to the festival goers who arrived at Garryhinch year on year for the party of the summer.
Since then, we have spent the past number of months dealing with the backlash and fallout that comes with cancelling. The most important and difficult of which was the volume of refunds. We had sold the most tickets ever for a BARE event so it has taken us quite some time to get through the backlog. We offer our sincere apologies to anyone who has slipped through the cracks and who are still awaiting their refund. If you are one of these please mail [email protected]
During this time it also became apparent that BARE needed a new home and after an extensive nationwide search one place was simply a perfect fit.
On the 6th & 7th of July BARE 18 will take place at Borris House, Co.Carlow.
We think that our BARE friends will agree that Borris House is one of the most beautiful Irish country houses which is located in the most spectacular scenery Ireland has to offer.
With Mount Leinster and the Blackstairs Mountains as a backdrop and the River Barrow flowing beside the beautiful woodland and gardens we found this amazing space for BARE Festival to grow.
BARE 18 will be a limited capacity event and Early-bird tickets will go on sale next Thursday 19/10/17
Anyone who purchased a BARE ticket this year can avail of a very special loyalty discount that we are offering to our friends. We will email this code to you today, if you have not received this code in the next 24hrs please email us.
We're very much looking forward to sharing our plans for BARE 18 in the coming months and Bringing Another Righteous Event!
Thank you all for your support and patience
Team BARE
Will you be buying a ticket for next year's BARE?