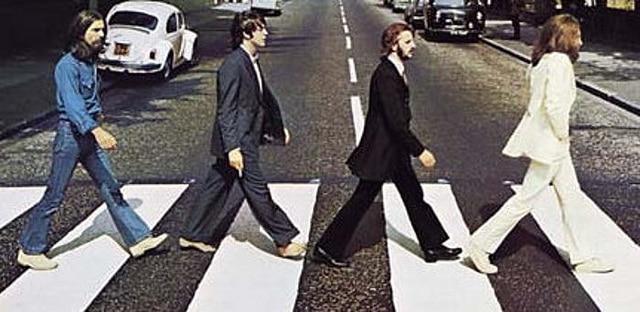 It appears that the Beatles' sessions at Abbey Road are to be turned into a musical. A replica of where the Beatles recorded in Studio 2 of Abbey Road, will be built in the Royal Albert Hall for the musical.
It is set to open sometime next April and it is expected to show how the Fab Four's albums, including Revolver and Sgt. Pepper's Lonely Hearts Club Band, were made at the studio. Talking about the show, the musical's producer Stig Edgren said "It will be a musical documentary giving audiences an honest, respectful and accurate re-creation of how music history was made".
Edgren insured everyone that the actors wont be trying to impersonate the band "I didn't want it to be another lookalike show…We're not trying to look like The Beatles. We [are] trying to sound like them. The idea is you're watching them in recording session mode."
Abbey Road was famously the site of their album of the same name, which was released back in 1969. It is often heralded as one of their best albums and arguably has their most iconic album cover, with the four band members walking across a zebra crossing.
Photo Credit: Charles Leblanc