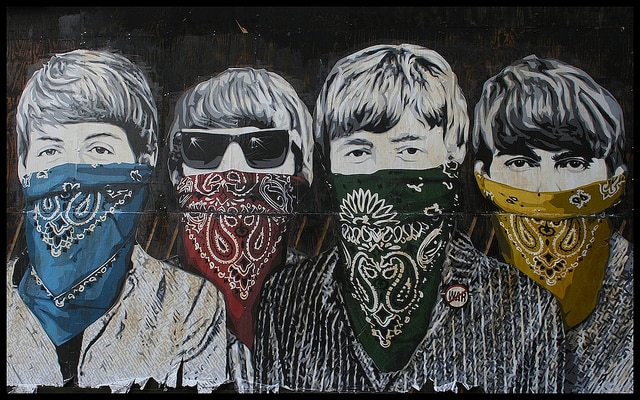 Apple have certainly been in a generous mood in the past few weeks, firstly they gave us U2's new album Songs Of Innocence, now they are offering a Beatles EP for free.
Available now on iTunes as a free digital download, the four song EP contains one song from each of the Beatles' solo albums.
Apple writes, "The members of the Beatles combined forces as a famously and indelibly fab quartet who forever changed the face of pop culture."

The EP titled 4: John, Paul, George, Ringo, features John Lennon's beautiful song 'Love' from 1970s's Plastic Ono Band, Paul McCartney's 'Call Me Back Again' from Wings' 1975 album Venus and Mars, George Harrison's 'Let It Down' from 1970's All Things Must Pass and Ringo Starr's 'Walk With You' from 2010's Y Not.
Coincidence or not, the free giveaway coincides with the reissue of George Harrison's solo albums. The eight-disc box set titled The Apple Years 1968-1975, features digitally remastered versions of the musicians' first six solo records released between 1968 – 1975 on the Beatles' Apple Records label. Read more details here.
Paul McCartney also reissued five of his classic albums as iPad apps, the chosen five records are a mix of solo efforts and recordings with Wings. The LPs are 1970's McCartney, 1971's RAM, 1973's Band On The Run, 1976's Wings Over America and 1980's McCartney II.
And if this free EP isn't enough to quench your Beatles thirst, Radio NOVA will be playing the iconic album Sgt. Pepper's Lonely Hearts Club Band tonight (September 25th) on the Classic Album at Midnight.
Download 4: John, Paul, George, Ringo from iTunes here.
John Lennon 'Love'
Paul McCartney 'Call Me Back Again'
George Harrison 'Let It Down'
Ringo Starr 'Walk With You'