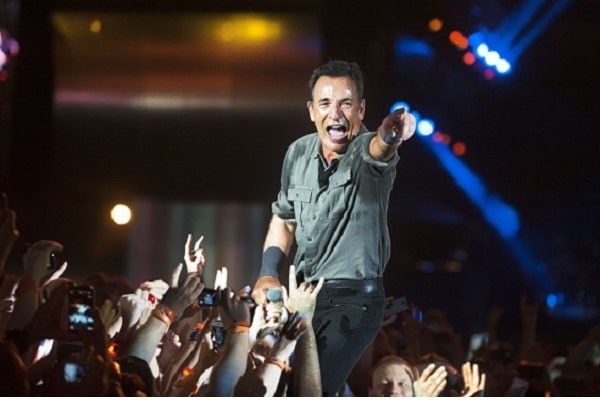 During his recent appearance on the Howard Stern Show, Bruce Springsteen managed to reduce the host to tears, following a very moving performance of the track Thunder Road.
Before treating Stern and the audience to this cover, Springsteen can also be heard speaking about the process of recording Jungleland, the closing track from his Born To Run album, released in 1975.
It was at this point where Springsteen actually revealed that he wrote most of that album from the piano.
Check it out for yourselves below.
At the end of the performance, a visibly emotional Howard Stern said, "You finally got me to cry on the air, it's the first time ever".
Springsteen Plays Guitar For Dear Friend
Elsewhere, Bruce Springsteen also revealed that he played the guitar for his dying friend and E Street band member Clarence Clemons. Clemons died after suffering a stroke in 2011.
Clemons was later replaced in the band by an entire horn section, which also included his nephew Jake.
"I had a feeling he could hear me because he could squeeze your hand", he said.
"When I first went to see him, there was some response to your voice and being in the room. I knew that he was gonna die. I just brought the guitar in, and I strummed this song called Land of Hope and Dreams".
On his choice of song to play for Clemons, Springsteen added that it was "about passing over to the other side, you know? It's about life and death".
Check out this performance, as well as Nova's report here.
Bruce Springsteen's latest covers album 'Only The Strong Survive' arrives next Friday (November 11).