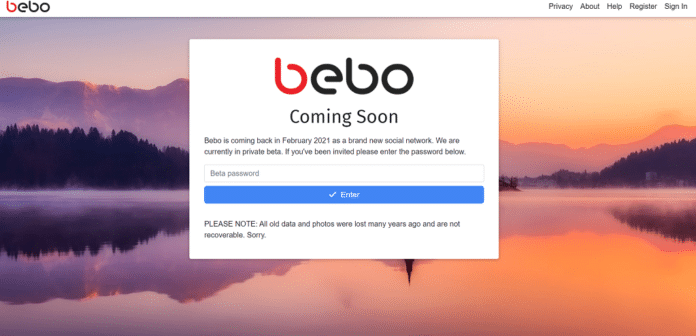 For all you Bebo lovers out there – the social network site is making a comeback!
A message posted on the Bebo website reads:
"Bebo is coming back in February 2021 as a brand new social network. We are currently in private beta. If you've been invited please enter the password below."
Anyone who was a teenager in the mid 2000s will undoubtedly remember the social networking site.
However your old photos and videos will not be available as they were supposedly 'lost many years ago'.
"PLEASE NOTE: All old data and photos were lost many years ago and are not recoverable. Sorry."
Pic Crd: Bebo