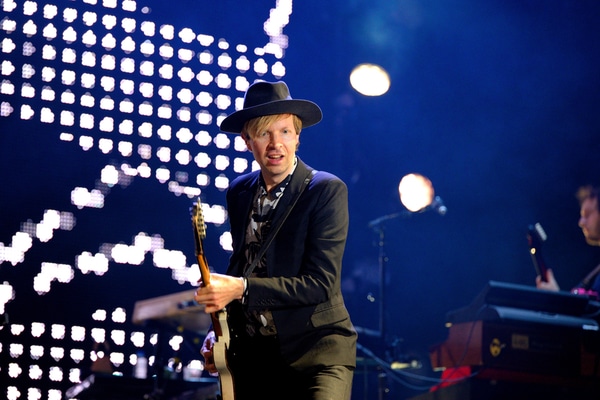 Beck and Yeah Yeah Yeah's are joining forces to play a double bill at the 3Arena for just one night only! Can you believe it?
The gig is upon us and we never thought the day would come but here we are trying to figure out what we're in for.
Beck's 13th album Colors was released in October 2017 and it's possibly the most aptly titled work in his storied discography as Colors unfolds in an intoxicating rainbow of auditory tricks and treats, making it a shoo-in for summeriest smash of the autumn season.
The album is also Beck's first full length offering of new material since 2014's Morning Phase took Album of the Year top honors at the 57th Annual Grammy Awards, as well as Best Rock Album.
And then there's, Yeah Yeah Yeah's, back on tour for the first time in four years following their latest album 'Mosquito'.
The indie rock trio released new material in 2017 with their latest single Black Tongue in October and considering the band are best known for their dance floor fillers we expect their live show to be no different.
This is set to be one fun collaboration. Doors open at 6.30pm and we feel there'll be a strong mixture of these tunes to dance the night away…
Devil's Haircut
Up All Night
Gold Lion
Black Tambourine
Colors
Zero
Go Alone
Debra
Down Boy
Blue Moon
Cheated Hearts
One Foot In The Grave
I'm So Free
Maps
Black Tongue
Sacrilege