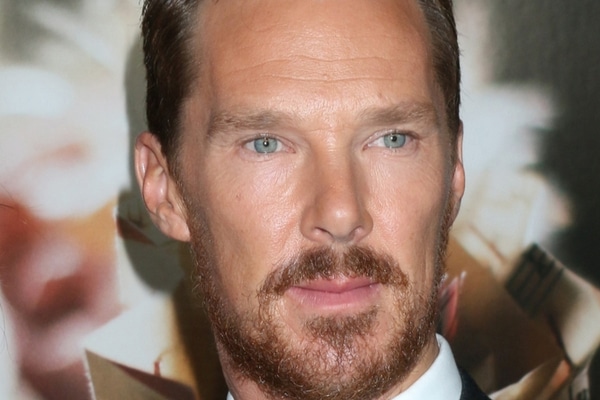 Benedict Cumberbatch is devastated following the "horrible" death of his sister Tracy Peacock.
Cumberbatch is grief stricken over the death of his sister, who had been battling cancer for the last seven years.
Tracy Peacock was the daughter of Benedict's mother Wanda's first marriage. She leaves behind a husband and a 34 year old daughter Emily.
"stuff happens" 
It had been reported that Cumberbatch's sister had been ill for the last few years. She was an artist, affectionately known as "Tracks".
"She died of cancer", Cumberbatch stated. "She'd been battling it for seven years". 
"She'd been battling it for seven years", he added. "She was nothing to do with this world. She was markedly different". 
Cumberbatch also paid an emotional tribute her sister Tracy as a person, along with her skills as an artist.
"She was a brilliant fine artist but ended up doing a lot of restorative work on canvas and on frames and carpentry", he said.
"But still kept her hand in and did her own work and made the most Christmas and celebratory cards of any kind of festival. She was very gifted". 
Cumberbatch on Radiohead Biopic
Last month, Benedict Cumberbatch had previously spoken about the idea of starring in a possible Radiohead biopic. He had also spoken about meeting band members Thom Yorke and Johnny Greenwood.
"(Radiohead producer) Nigel Godrich and Edgar Wright came to see me in Hamlet", he had said. "They came backstage afterwards and we had a nice, long chat". 
"I said to Nigel: 'I'm a massive Radiohead fan, I don't suppose any of the boys would want to come and see some Shakespeare?' So Jonny and Thom came one night and afterwards we talked backstage". 
He also added, "I was really nervous because it hadn't been a great performance, so I was looking at the ground all embarrassed. But so were they – and Thom was muttering: 'Yeah, we're really big Sherlock fans…' There was all this shifting around, all looking at our shoelaces. It was so weird!". More on this here.