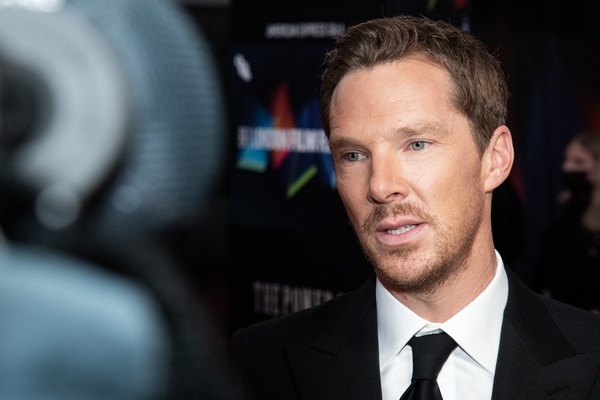 Benedict Cumberbatch has pledged to take Ukranian refugees into his home.
The actor has promised to take part in the British Government's "homes for Ukraine" scheme. This scheme was announced by secretary of state Michael Gove.
Under the scheme, British households will house refugees from Ukraine, a country that has been invaded by Russia. They will also receive £350 per week from the Government to house Ukranians into their home for 6 months.
This is "something that hangs over us" – Cumberbatch
And now, speaking on the red carpet at the BAFTA Film Awards last night, actor Benedict Cumberbatch made this pledge.
"It is a really shocking time to be a European, two and a half hours' flight away from Ukraine, and it's something that hangs over us", he said.
"We all need to do more than wear a badge. We need to donate, we need to pressure our politicians to continue to create some kind of a haven here for people who are suffering". 
 "Everyone needs to do as much as they can", he added. "There's been a record number of people volunteering to take people into their homes, I hope to be part of that myself". 
"And also obviously donating to charities who can help people in a very real way on the ground in Poland or just over the border if it's safe to do so". 
Earliest this month, Benedict Cumberbatch was also honoured at the Hollywood Walk of Fame.
The BAFTAs also saw the host Rebel Wilson give the middle finger to Russian president Vladimir Putin on televison.
The actress was telling the audience that Emilia Jones' musical performance would require sign language interpreters.
"And in all sign languages, this is the gesture for Putin", Wilson could be heard saying as she gesticulated the middle finger at Putin's expense in light of Russia's invasion of Ukraine.