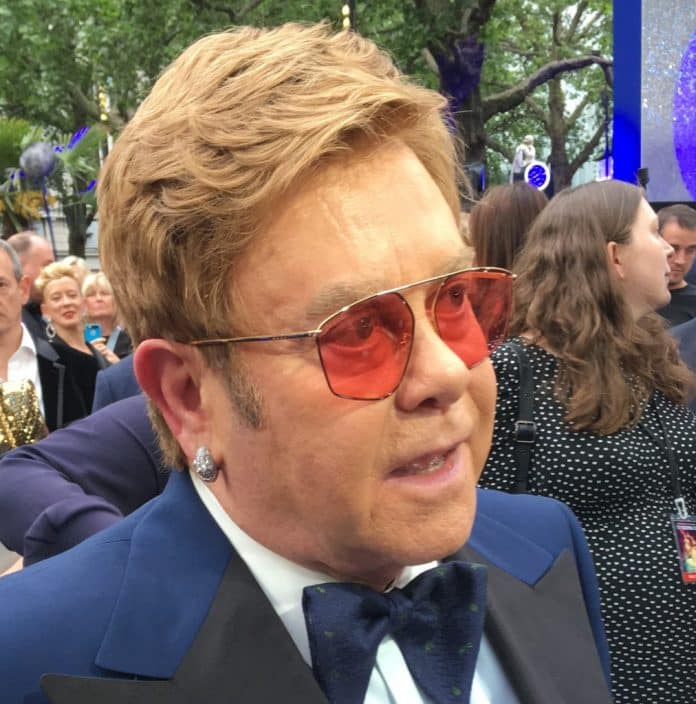 A clutch of Bernie Taupin's original lyric sheets for Elton John classics are set to go under the hammer on December 9th at Bonham's in Los Angeles.
The manuscripts have been in the possession of Taupin's first wife, Maxine Taupin, (who was the inspiration for Tiny Dancer!) since the couple's split 43 years ago.
The lyric sheets include such instant '70s rock standards as "Candle In The Wind," "Goodbye Yellow Brick Road," "Bennie And The Jets," and "Saturday Night's Alright For Fighting.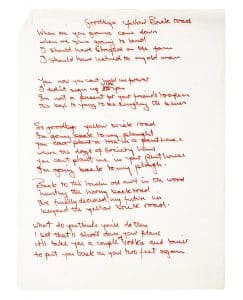 Maxine told Rolloing Stone: "I thought after 40 years of having these fabulous treasures and enjoying them that it was time to have somebody else enjoy them. And with the fever-pitch interest in Elton, it's really the year of Elton John with the movie Rocketman and with his autobiography Me. I figured this was a good time."
She was hard-pressed to explain how she ended up with the one-of-a-kind lyric sheets, admitting: "You don't just normally sit in a room and divide things up, but it might have happened like that. I don't really remember the moment. But some of them were framed on a wall in my home and other ones were in a bank vault, perfectly preserved."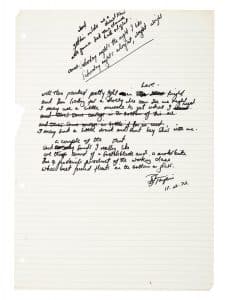 Maxine also came up with such titles as  "The Bitch Is Back," and others — although she would never try to claim legal credit for the inspiration she says. "I would never, ever do anything like that. That is totally not my style. Coming up with an idea for something and sharing it and telling someone that I loved to use it, that's fine. It's enough. It's enough that he thought it was a great title. I didn't invent it."
In 1967 Elton John hooked up with aspiring lyricist Bernie Taupin and went on to form one of the most successful songwriting partnerships in rock history. In the '70s, John and Taupin turned out hit after hit, placing 25 singles in the top 40, 16 in the Top Ten, and sending six to Number One. Elton John and Bernie Taupin's classic collaborations include "Rocket Man," "Honky Cat," "Crocodile Rock," "Bennie And The Jets," "Goodbye Yellow Brick Road," "The Bitch Is Back," "Don't Let The Sun Go Down On Me," "Daniel," "Philadelphia Freedom," "Island Girl," the duet "Don't Go Breaking My Heart," "Someone Saved My Life Tonight,"  "I'm Still Standing," "I Guess That's Why They Call It The Blues," "Sad Songs (Say So Much)," "Nikita," and "Candle In The Wind," and many, many more.
This version of "Candle in the Wind" came from the Live In Australia With The Melbourne Symphony Orchestra album. The video is from Elton's 1986 concert at the Sydney Entertainment Centre. The sound of applause is the audience responding to the orchestra lighting candles, unbeknownst to Elton.