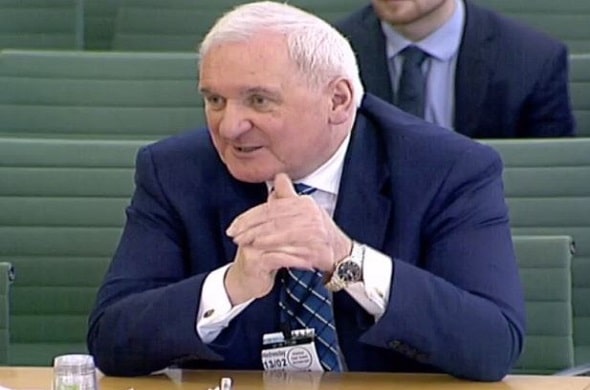 According to the Belfast Telegraph, former Taoiseach Bertie Ahern has said a border poll is now likely within the next 10 years.
That is of course if political parties can learn to work together.
Mr Ahern, who was involved in the Good Friday Agreement, claims that all who worked in the negotiations were of the belief that a unity referendum would have been held by now.
Mr Ahern, claims a lack of political continuity in the North has meant the issue has never moved up the agenda. Mr Ahern said:
"Somewhere in the next decade you'll probably see a border poll. You probably would have had a border poll now if you had a stable Executive and Assembly working.."
He said Sinn Fein had let those who desired a united Ireland down by not engaging properly with the intent of the Good Friday Agreement.
Claiming the reason it never materialized was "because the Executive was stop-start." Mr Ahern said he believes we will get the "vote in eight years time."
He believes that the latest Brexit deal offers a big opportunity for Northern Ireland to enjoy "the best of both worlds".and that "they will do very well, but they need political stability."
Bertie Ahern walks into a bar?
'What can I get you?' asks the barman.
'How quickly they forget' Bertie says to himself, smiling. pic.twitter.com/uL4xoJgSac

— Tony Groves (@Trickstersworld) February 13, 2019