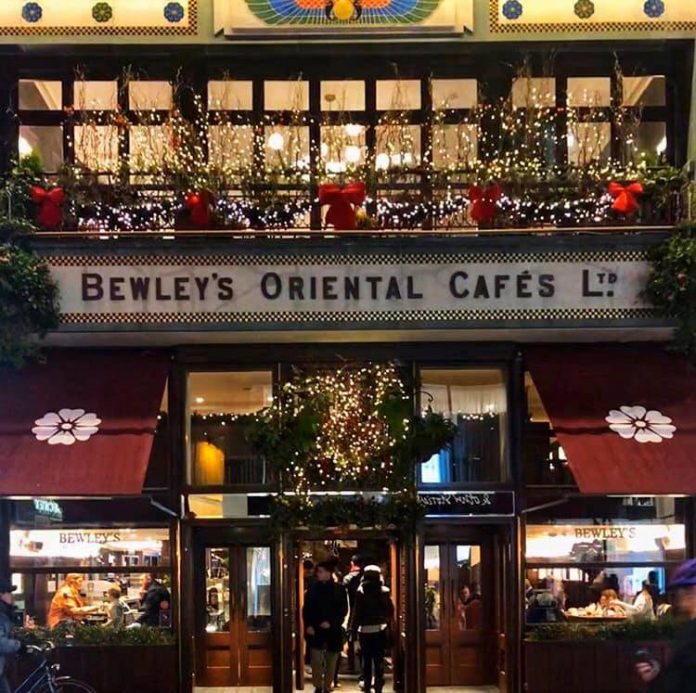 The iconic Bewley's Café on Grafton Street is set to close its doors for the last time with the loss of over 100 jobs.
Employees were told yesterday of the decision.
Bewley's Oriental Cafes Ltd first opened on Grafton Street back in 1927 and is probably the best known cafe in Dublin, and indeed Ireland, despite struggling to be profitable in recent times.
Over the years it has closed and reopened on several occasions most recently in 2017 when it reopened after a massive refurbishment worth millions.
The closure of the coffee shop is due to the economic impact of the Coronavius, and the high rent for the iconic building located on one of Ireland's best known shopping districts.
Pic Bewley's Grafton Street Instagram