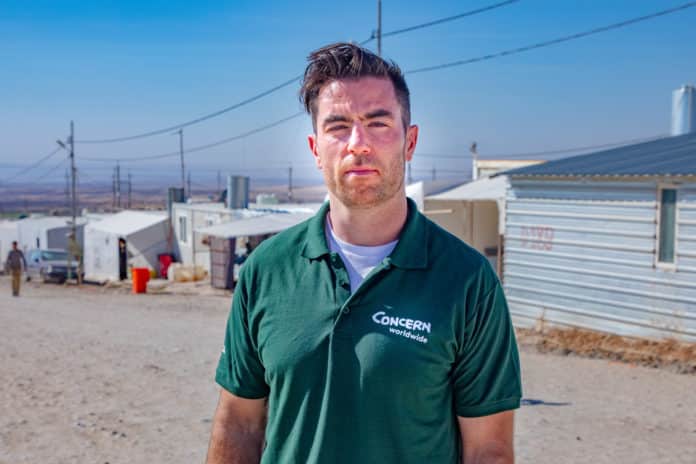 EIGHT-time All-Ireland winner Michael Darragh Macauley will walk 10,000 steps a day to help raise vital funds for refugees suffering around the world.
The former Dublin footballer is an ambassador for the international aid organisation, Concern Worldwide, with whom he visited refugee camps in northern Iraq in 2019.
He is one of many people registering to take part in the Step In Their Shoes fundraising event which asks participants to walk 10,000 steps (or roughly 8km) a day for seven days during World Refugee Week from June 14 to 20.
The challenge was set up to help fund the aid agency's ongoing work with hundreds of thousands of people displaced from their homes due to conflict and persecution.
"We must do everything we can to help refugees, especially children, like the Syrian boys and girls I met with Concern in Iraq," said Michael Darragh.
"These are children just like any in Ireland and the rest of the world. All they want to do is go home and play outside with their friends and live a safe and happy life.
"I was lucky enough that I got to meet with many of these children. Hearing some of their stories would break your heart but also encourage you to do whatever you could to help them.
"Refugees need our support so I will be walking with them in mind as I take part in this year's Step In Their Shoes event."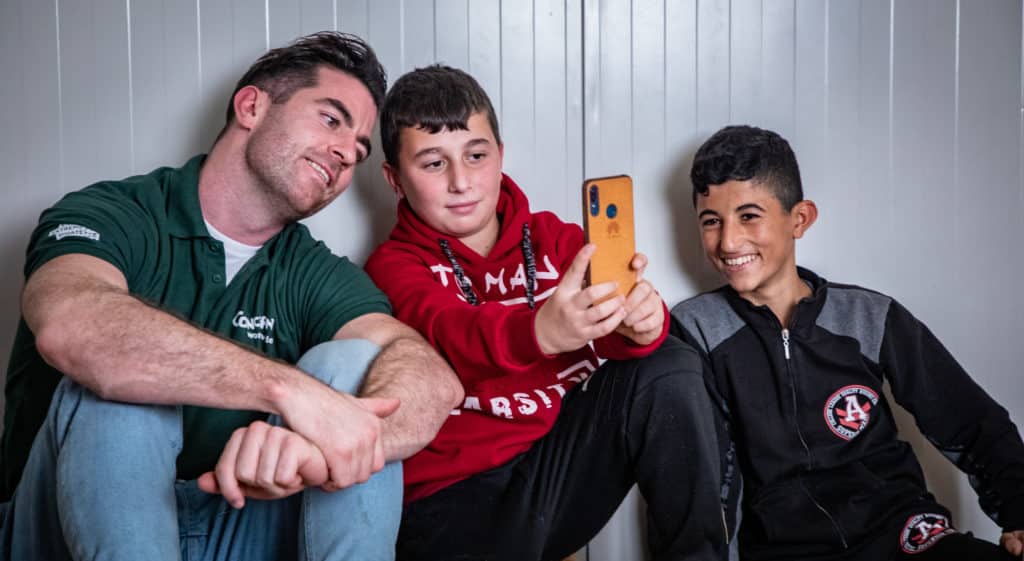 Concern Worldwide has been helping refugees and people displaced inside their own country for 53 years and today operates in nations like Syria, Afghanistan, Bangladesh and Somalia.
In Iraq, where Michael Darragh visited, Concern provide safe living conditions for some of the 1.5 million people, including Syrians, who had to flee their homes due to conflict.
"Most refugees lucky enough to survive their escape from war or natural disaster have to walk for many miles to reach safety," said Gillian Boyle, who is Concern's logistics coordinator on its emergency team.
Gillian is a highly experienced frontline aid worker, who has responded to many of the world's recent refugee crises.
"They walk through deserts, over mountains and they wade through marshes and rivers and all they want is what you and I want, a safe place to live.
"Most of the refugees I have encountered are women with young children and many have unfortunately experienced awful trauma and assaults.
"At a time when so many of us have embraced the safety of our homes, millions of people in other parts of the world have had to flee theirs."
It is estimated that there are 80 million people who have been forced to flee their home because of conflict, violence or persecution.
To find out more and sign up for the Step in Their Shoes Challenge go to concern.net/step