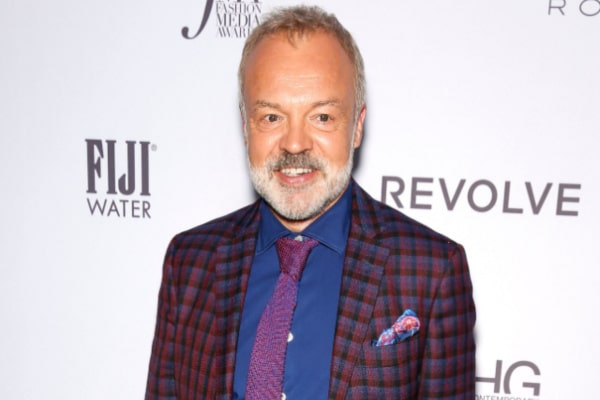 Graham Norton got married at a very lavish ceremony in his native county Cork over the weekend.
It has also been reported that Norton and his partner had tied the knot weeks earlier. However, they celebrated their union in a special ceremony at Bantry Bay over the weekend.
The identity of the popular chatshow host's husband remains a mystery, as Norton is keen to keep his spouse out of the public eye.
Guests began gathering at Bantry House around lunchtime on Saturday. The venue's website had also said that it was booked for a "private function".
Bantry House and the garden have been located on the Wild Atlantic Way which overlooks Bantry Bay in the south west of Ireland.
According to reports, guests arriving at the grounds wearing heels were given helpful accessories for their shoes. This was to prevent them sinking into the grass on the grounds.
The post wedding soireé was taken back to Graham Norton's luxurious holiday home in Ahakista. This party continued in the marquees by the waterfront.
"an elegant, traditional style"
As for the catering, the website also added that the venue offers "an elegant, traditional style sit down dinner" at a hotel nearby.
Couples can even celebrate their nuptuals in front of a wood fire for their wedding breakfast.
A "fresh woodfired pizzas straight out of his van" was also reccomended by the venue for a snack later on. The venue also has a policy, allowing couples to bring their own wine to the party.
Graham Norton's wine has also earned over 200 accolades, since it launched in 2014.
As expected, the ceremoney did not lack for celebritty guests. It was reported that Scottish singer Lulu performed a few of her tracks during the celebrations.
"Well, here I am in Ireland", the singer wrote, as she took her followers on a virtual tour of the venue via Instagram.
Lulu was often Norton's co-star on Ru Paul's UK Drag Queen Show. Drag queen sensation Panti Bliss aka Rory O'Neill also took the role as DJ. TikTok stars Caide also performed at the event.
Despite suffering cuts of €1million, Graham Norton is still the highest paid Irish TV presenter. More on this report here.