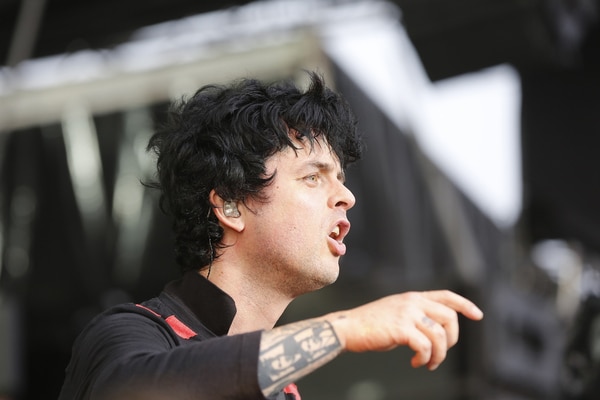 Billie Joe Armstrong has appealed for information after his car was stolen over the weekend.
The Green Day frontman issued this call via Instagram. "My car was STOLEN 1962 Chevy II", Armstrong wrote.
"This car is near and dear to all our hearts and has been in the GD family for over 30 years", he added.
Armstrong also called on his fans to "send any sighting, tips or info to the Costa Mesa police". 
Adding the phone number 714-754-5280 and the incident number 22-002015, 22-002016, Armstrong also urged users to,"please re-post, lets all help find this car!!". See the post in full here.
Elsewhere, Billie Joe Armstrong's other band Pinhead Gunpowder are to release new material.
The singer took to Instagram to confirm further details. "Pinhead Gunpowder releases coming out! Check out my bio for details #aaroncometbus !! Been a long time coming!", he wrote.
Here's a reminder of the singer's cover of John Lennon's "Gimme Some Truth" from last year. The song featured on Lennon's 1971 Imagine album during the Vietnam War. 
"1972"
Last month, the Armstrong led Green Day shared their latest teaser clip via Instagram, with the caption "1972".  This latest clip offers fans a possible insight into what to expect from their new music.
This has led to several fans speculating and wondering as to what 1972 means, with one writing "First post was posted December (19th) Then the Second was posted January (7th) 3rd post on January (22) Soooo 1972″. 
This clip also shows the band members discussing and working on a new track. It appears to be similar to their "Static Age" from their 2009 album 21st Century Breakdown which also plays over the top of the clip.
A few days later, Green Day once again took to Instagram to confirm an upcoming set of gigs at Tampa Bay on March 19.
"Are you ready, @inningsflorida?! See you on March 19th in Tampa", they wrote. "Tickets on inningsfestival.com".