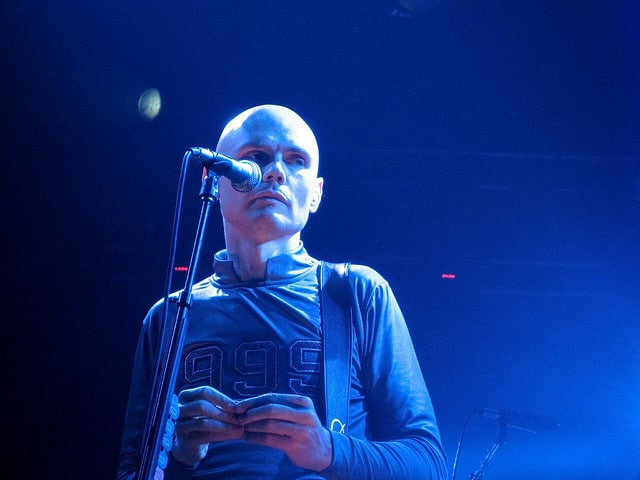 There was an exciting collaboration over the weekend, Joy Division's bassist Peter Hook was joined on stage by Smashing Pumpkins' frontman Billy Corgan.
The duo performed a special rendition of the classic Joy Division track 'Love Will Tear Us Apart'.
Peter Hook & The Light were playing a concert at The Metro in Chicago, Corgan's hometown, when he and fellow Pumpkin Jeff Schroeder came on stage for the encore.
Corgan took on the vocals for Ian Curtis' tragic love song, while Schroeder played the guitar.
Watch Peter Hook and Billy Corgan performing 'Love Will Tear Us Apart'.
In September, Hook was angered by his former band when they set up a Joy Division Twitter without consulting him.
The former bass player appeared to first learn about the account after seeing a tweet from the official New Order account, to which he replied, "it would have been nice to have been informed."
Hook left New Order seven years ago, relations between himself and frontman Bernard Sumner remain frosty.
New Order are working on a new album due for release on Mute in 2015, which would be their first without Hook. 2013′s Lost Sirens was largely composed of existing sessions featuring Hook.