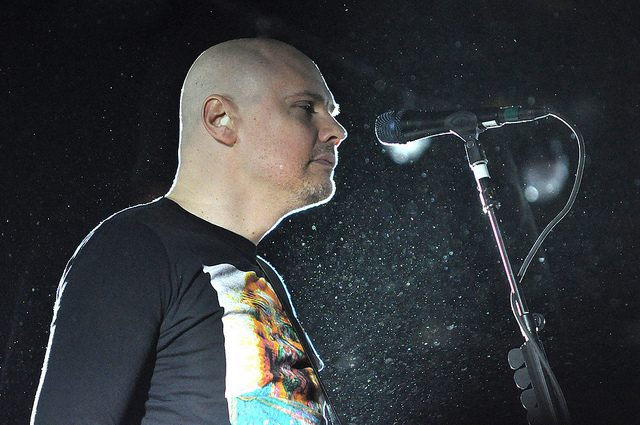 Billy Corgan has addressed rumours which suggest the Smashing Pumpkins may be reuniting.
The groups frontman has confirmed the original members are "all in communication again". The singer posted a video to Facebook which confirmed he had rekindled his friendship with bassist D'arcy Wretzky. The pair hadn't been in contact in 17 years following Corgan's shock decision to kick the bass player out of the band in 1991.
He has also been in contact with guitarist James Iha and drummer Jimmy Chamberlin but insisted the band are working on their individual friendships before they even consider regrouping on a professional level.
"We're back in contact again, the band. I've been in communication with D'Arcy for the first time in 16 or 17 years. It's awesome to have my friend back. So we're all in communication, which as I said not too long ago, my primary interest in the old band was us having good relationships again" , the singer explained.
He continued to say that at some stage it will get to the point where the relationships have been repaired and working together will be the next logical step but they're "not at that point yet".
He assured fans that if they do reunite "it will be about playing music that fans love, and that we love". He concluded by saying that until news of a reunion comes from straight his mouth, the hype is nothing more than speculation turning a rumour mill.
The Smashing Pumpkins released Monument To An Elegy in 2014.
Photo Credit: ScannerFM