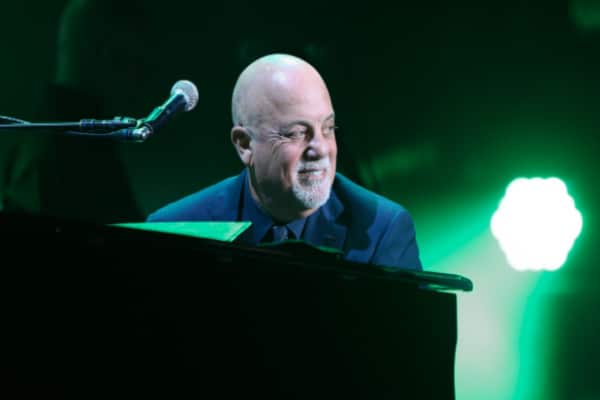 Billy Joel will be coming to Austrailia for a special one off show later this year.
The singer will perform at Melbourne's Cricket Ground on December 10. This will mark Billy Joel's first appearance at the venue in 24 years, when he performed with Elton John in 1998.
He will play a wide range of his classic tracks, including 'She's Always A Woman', 'Uptown Girl', 'Movin Out', and 'Piano Man'.  
This one off gig is part of a collaboration between between the Victorian Government and Frontier Touring, known as Always Live.
The Melbourne Lord Mayor is Sally Capp. She said that the event organisers were "pulling out all the stops", in order to keep the city "as the events and arts capital of Australia following the coronavirus pandemic". 
Capp added, "We are absolutely thrilled that one of the greatest artists of our era will be playing at an iconic stadium in the music capital of Australia". 
"I guess that's the deal"
Speaking about this upcoming show, Billy Joel did admit that it feels somewhat "weird" to travel all the way down under just for one show.
"It's strange to go all the way to Australia to do just one show, but I guess that's the deal", he said. "You've got to do songs that people know. You can't just do all your obscure album tracks because a lot of people may not know them". 
"You've got to have a good amount of hits, but you've also got to do songs you like to do". 
Back in February, Billy Joel paid a special tribute to the late rocker Gary Brooker, by covering Procol Harum's track 'A White Shade Of Pale'.
Joel shared this cover during his live show at Las Vegas' Allegiant Stadium. He had been a long time admirer of the track and the album of the same name.
See that cover and Nova's report for more on this here.