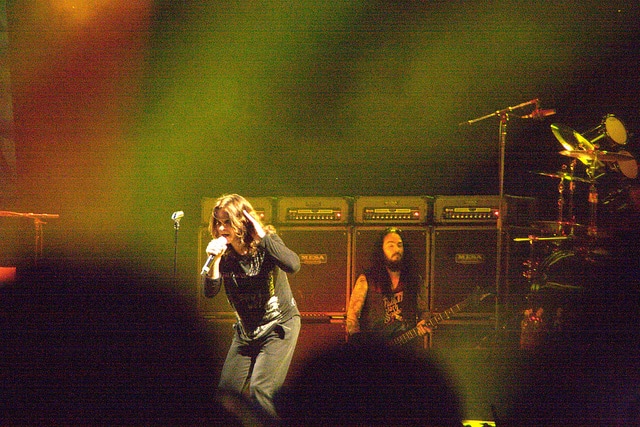 The Godfathers of heavy metal Black Sabbath are living up to their wild reputation, no bat heads were bitten off this time around, however the band's guitarist Geezer Butler went a little crazy in a bar in California.
Geezer has been arrested in the States after he was involved in a drunken bar brawl at a pub in Death Valley.
Police were called to the Corkscrew Saloon bar, upon arrival they attempted to quash a verbal spat between the guitarist and another patron.
The verbal insults then escalated into a physical altercation, a window was broken and the 65-year-old was arrested by Inyo County Sheriff Deputies for misdemeanor assault, public intoxication and vandalism.
"Shortly after midnight on January 27th Sheriff's Dispatch received a call regarding a verbal and physical altercation that took place at the Corkscrew Saloon located at the Furnace Creek Ranch property in Death Valley National Park.
After the Inyo County Sheriff's Deputy arrived on scene and interviewed witnesses it was determined that there had been an argument that escalated into a physical confrontation – resulting in an individual being struck, and a broken window.
Terence Michael Butler a 65-year old man from Beverly Hills, CA was arrested for misdemeanor assault, public intoxication and vandalism.
Butler was booked into the Inyo County Jail and released after detox and citation."
Ozzy has been collaborating again with Geezer Butler and Tony Ioomi, working on a new LP for 2015, produced by Rick Rubin.
The original Black Sabbath line-up released their nineteenth album titled 13 in 2013. The LP went to number five in the Irish music chart and number one in the UK albums chart, it was their first number one record in over 40 years.