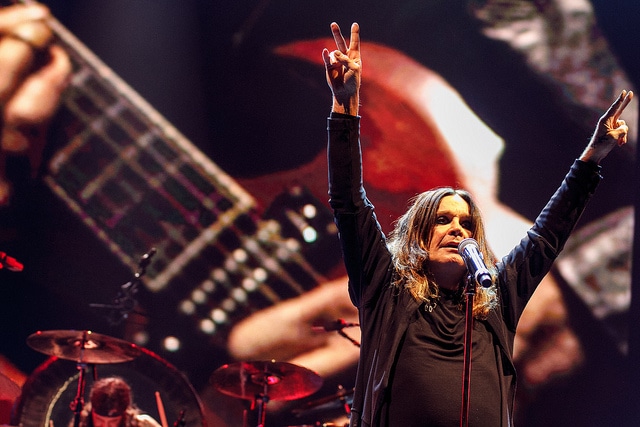 Black Sabbath have had to postpone some of their shows due to the illness of Ozzy Osbourne. They had to call off some shows in Canada as Ozzy fell ill with sinusitis.
A recent inflammation of the sinuses, caused by an infection, has forced the heavy metal rockers from Birmingham to cancel gigs in Edmonton and Calgary which were scheduled to take place on January 30th & February 1st.
In a statement posted on their official Twitter page, Black Sabbath said "Due to extreme sinusitis with Ozzy the shows in Edmonton & Calgary have been postponed. Rescheduled dates will be announced soon."
The band recently announced that they would be releasing a new album which contains material that was not previously released. The eight track CD contains material that was recorded during the making of their last album and will only be available to buy on their farwell tour.
Confusion over whether the band would release a final record arose after Osbourne had stated that the band would record "one more album" with producer Rick Rubin before later denying it.
Guitarist Tony Iommi said that everything that comes with the album was just too much and that The End tour was enough on its own. Ozzy said "We were gonna do one [other album] before the tour, but it would take three or four years to write and record an album, by which time I'll be f**king 73 or 72 or something, so we decided just to do a farewell tour."
Photo Credit: Jesper Hedlund