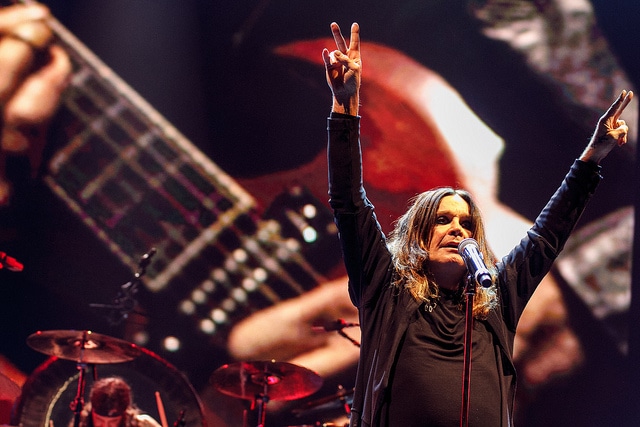 It appears that Black Sabbath drummer Bill Ward is up for reuniting with the band but only under certain conditions. The band have planned a farewell tour next year, Ward said he needs and apology from Ozzy Osbourne and a proper contract before he would do it.
Last year Ward and Ozzy had a verbal exchange with each other, which lead Ozzy to say that he didn't think that Ward was fit enough to play on the band's lastest album 13 and the subsequent world tour.
Ozzy stuck to his guns and refused to take back the comments he made about Ward. The drummer recently spoke about rejoining the band but reiterated that he would only do so if the previously stated conditions were met.
Ward said "If everybody could get on the same page", adding "My page being, I've been quite pronounced about my page, which is a signable contract and an apology for certain issues raised by Ozzy."
Ward later said "I want a public apology from him, he said these things at a public level, but he already said he won't so then I probably won't be joining them." Although he loves playing with Black Sabbath, Ward said that these issues need to be sorted out before he will appear on stage with them again.
Photo Credit: Jesper Hedlund