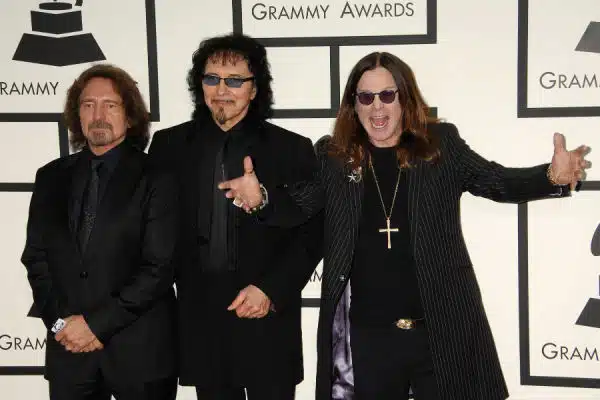 Would you like to listen to the article instead of reading it?
While it may not be hard to find elements of Blues music in the works of Black Sabbath, it turns out that the band almost released an album dedicated to the genre.
This was revealed in the recently released memoir of their bassist Geezer Butler, which arrived on June 6.
The book itself Into the Void: From Birth to Black Sabbath – and Beyond, explores Butler's personal life, as well as the various line up changes that the band went through, along with its "beginnings as a scrappy blues quartet", according to a press synopsis.
"continuing health issues"
According to Butler, Black Sabbath were entertaining the prospect of a Blues album at one stage.
However, plans were disrupted due to ongoing health struggles within the band, namely Tony Iommi's lymphona diagnosis in 2012.
Butler wrote, "Black Sabbath had just wrapped up a series of tour dates in 2014 when the idea surfaced. Guitarist Tony Iommi's lymphoma had been discovered in 2012, however, and the band decided to remain on the road. "We thought we better put any recording on hold and fit one last tour in – while he was able".
The Black Sabbath bassist explained that this idea was subsequently abandoned due to the uncertainty surrounding Iommi's health.
"No, because we didn't know what was going to happen with Tony. He was really ill at the time", Butler stated. "We just thought, "We don't know what's going to happen, so let's just do the final Sabbath tour. If everybody is still alive after that, we'll look at doing another album, but it really took it out of Tony".
Butler continued, "I just don't know how he did it. When we were writing the 13 album, he was having chemotherapy and then coming back from the hospital and carrying on writing.Me and Ozzy [Osbourne] were going, "Tony, just have a rest!" He just wouldn't do it. He refused to rest. He wouldn't let it beat him".

"The final tour was originally going to be 100 gigs, and we were supposed to finish in Japan, but halfway through, Tony just said: "I can't do 100." We said, "Fair enough." We were lucky to get 80 gigs on the final tour, you know, so we all understood. That was it".
"But as far as the blues album, I think that Tony's still doing stuff in his studio. In fact, he emailed me last week and said, "Do you fancy doing some bass playing?" [Laughs] I went, "Maybe!" But no, there's nothing in concrete. If something happens, it will happen – but I wouldn't hold your breath".