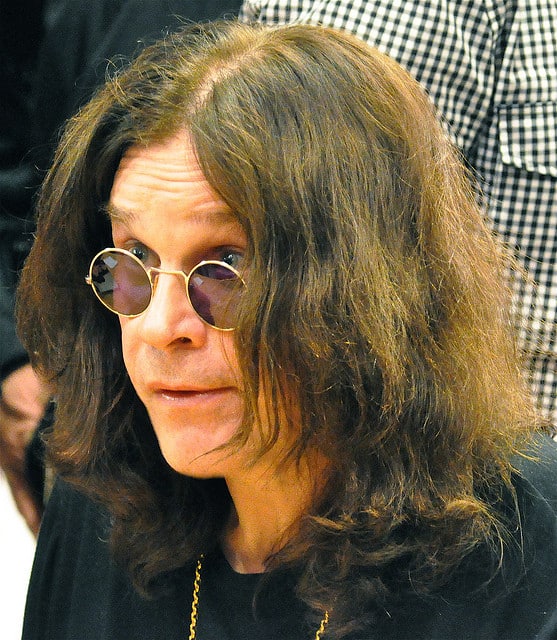 Claiming that he has heard "nothing but insults and false remarks", the drummer refuses to re-join the band unless he receives an apology from Osbourne.
It has been reported that the Black Sabbath drummer was invited to play a final gig with the band at the Toyko leg of Ozzfest on Novemeber 22nd despite being estranged from the band for the past few years. Ward was not included in the recording of Black Sabbath's 2013 album 13 with Ozzy Osbourne claiming that Ward was too overweight and unable to contribute to the band's plan to record.
In a statement published on his website Ward told fans he has "been in deep regret since January 2012 that a true union was denied." He continues on stating exactly what he would like to see from the front man, " I must admit, I have little to no expectations of this happening, but in the order of first things first, I'm looking for an honest accountability of Ozzy's statement that I felt were untrue. I would want Ozzy to amend his opinions and exaggerations. I would want him to be forthcoming about his unrealistic viewpoints. And because I was chastised publicly, I would want him to amend publicly in his words, and not through an Ozzy representative, the nature of the wrongs. I would not want to continue on with him without this seemingly impassible dilemma being addressed."
Ward is due to release a new album with the Bill Ward Band which is "ironically" called Accountable Beasts. He also stated that he is working on several different projects at the moment but still misses playing with Black Sabbath.
Photo Cred: Kevin Burkett