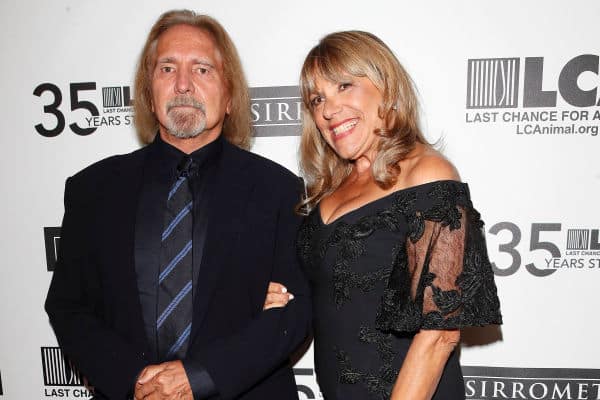 Would you like to listen to the article instead of reading it?
Geezer Butler has confirmed plans to release his own autobiography.
Butler co-founded Black Sabbath alongside, Ozzy Osborune, Bill Ward and Tony Iommi. They released their first self-titled album in 1970. He became Black Sabbath's primary lyricist as well as guitarist.
Butler stayed with Black Sabbath during the mid-eighties. He also reunited with them on several occasions after that. He returned for their recent final tour in 2017, called "The End".
"I started writing a memoir for my grand kids to read"
Speaking recently, Butler explained the inspiration behind the writing of this upcoming memoir.
He said, "I started out because when my parents died, I always wished I'd asked them a lot more things than I knew about".
The bassist also added, "I don't really know much about my mum and dad, 'cause they were always just there. So, I started writing a memoir for my grandkids to read, and that's been fun going through stuff – old times and growing up in Birmingham, and all that. I'm right in the middle of doing that at the moment".
Butler becomes the latest Black Sabbath band member to release a memoir. Ozzy Osbourne was the first of the orginal band to release his autobiography "I Am Ozzy" in 2010. A year later, Tony Iommi followed with "Iron Man". Osbourne's replacement as frontman in 1979 Ronnie James-Dio's memior is to be published in July, according to Blabbermouth.
"Argue like husband and wife" – Butler on relationship with James-Dio
Reflecting on his relationship with Dio, Butler claimed that they use to argue like "husband and wife".
"We would really go at it", Butler said. Adding, "It's hard to find people like that, that you can really, really slag, then the next day have a drink with them. It's like being in a family again, like the Irish family".
"Ronnie was totally outspoken. You always knew where you were with him, that's for sure. And that we used to argue and stuff and then make yup and be best friends".
"And we were best friends when he passed away. I still go to his grave every year", he added. James-Dio passed away in 2010.
This also comes after Tony Iommi expressed his frustration over a track that was released by Black Sabbath recently, with James-Dio as frontman. More here.
A reminder to also tune into Marty At Work between 10am to 1pm weekdays on Nova!