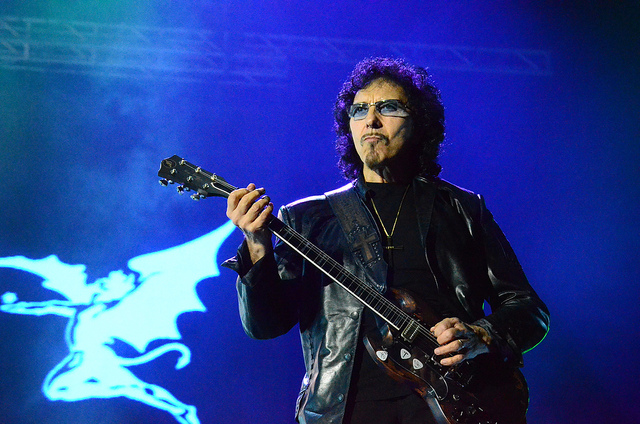 Tony Iommi has announced that his battle with cancer has finally reached it's remission phase.
The Black Sabbath guitarist was diagnosed with Lymphoma back in 2012 when his future was uncertain. Speaking to The Mirror last January he said, "The surgeon told me he doesn't expect the cancer to go away. There's a 30 percent chance that it could, but more than likely it will come back and it could be any time. I look at life differently now. I could be here another 10 years or just one year – I don't know".
The 68 year old confirmed the good news while unveiling a plaque at The Spire Specialist Care Centre, the hospital where he received his treatment. He showed great appreciation of the Centre, explaining it played a vital role in his recovery, "All the staff are friendly and helpful. You can talk to them about any concerns you may have, about your treatment or just about life in general, which is sometimes exactly what you need… I can't thank them enough for what they have done for me, and others like me".
Speaking of what will happen next, he told the Birmingham Mail, "I am in remission and hopefully, this situation will continue… I have a blood test every six weeks at my GP's, and I come in here at regular intervals for check-ups. That's something that I'll have to live with for the rest of my life, looking for any warning signs that it might be rearing its ugly head again".
Black Sabbath continue their 'The End' tour this month which comes to Dublin's 3Arena on February 20th 2017 – Click here for tickets.
Photo Credit: Juan Kattan