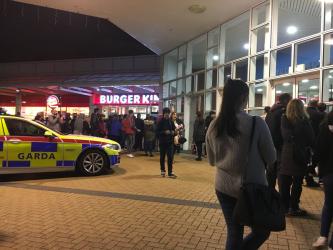 The Blanchardstown shopping Centre will be open as usual this morning after a security alert saw the complex in lockdown for nearly four hours yesterday.Members of the Emergency Response Unit carried out a series of searches at the West Dublin shopping centre, before standing down without success.
There's conflicting reports from Gardai concerning the lockdown at the centre yesterday. Speculation has surfaced that it was was linked with the case of a missing teenager. Gardai were advising the public not to approach 19 year old Jack Dinan from Ennis.
The missing teenager is still at large, and is believed to be in possession of a .22 rifle and rounds of ammunition. Searches are being carried out in Ennis and surrounding areas to find him. A source claimed Gardai received a call from a member of the public saying they spotted a man matching Mr Dinan's description in the shopping centre.
Gardaí have said that he is under medical supervision and may appear agitated or confused.