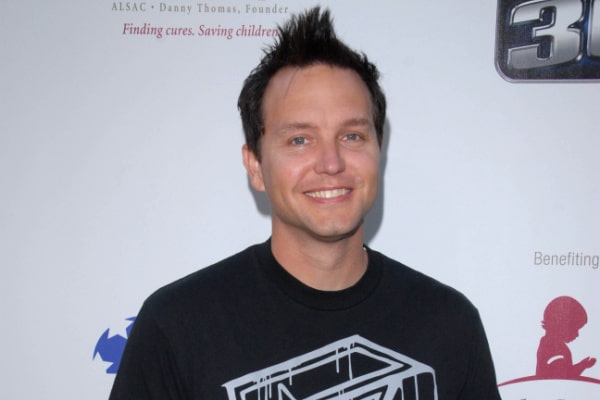 Following a recent cancer scan, Mark Hoppus has announced that his tests "came back clean". 
The Blink-182 lead vocalist was diagnosed with stage 4 cancer, 4-A diffuse large B-cell lymphoma almost 18 months ago.
"It's entered enough parts of my body that I'm stage 4, which is, I think, the highest that it goes", he said at a Q&A at the time.
Hoppus also insisted at the time that "We're beating this cancer". 
However a few months later, Mark Hoppus confirmed the delightful news that he was given the all-clear at a recent scan, calling it an "amazing day", adding that he feels "so blessed". 
"Just saw my oncologist and I'm cancer free!!", Hoppus wrote online. "Thank you God and universe and friends and family and everyone who sent support and kindness and love". 
He also added, "I still have to get scanned every six months and it'll take me until the end of the year to get back to normal but today is an amazing day and I feel so blessed. Can I get a W in the chat?". See what he said in full here.
"very grateful today"
Following this, Mark Hoppus has since announced that his recent scan "came back clean", pleased to report that he still "cancer free".
"Very grateful today," Hoppus wrote, "my scan came back clean and I'm cancer-free".
A few weeks ago, Mark Hoppus also shared a photo of himself from a year earlier during his cancer treatment. "A year ago. Holy hell", he wrote. See that post here.
Last November, Mark Hoppus reflected on his cancer battle in a recent Thanksgiving post, stating that he has "so much to be thankful for today".
"I have so much to be thankful for today", Hoppus wrote "This photo is from June, halfway through chemo, no idea if it was working or not, relegated to the bathroom floor, retching". 
He also added, "If I ever complain about something trivial or unimportant, please show me this photo to remind me of how bad things can be, and how truly blessed I am".