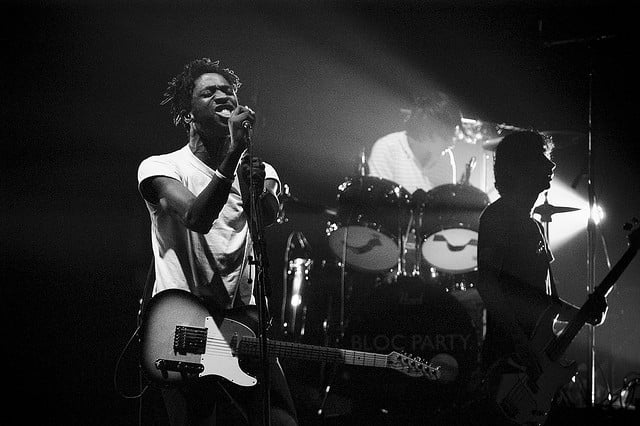 Bloc Party have today released a new video showing them in the studio recording their new album. We haven't heard from the quartet since 2012 when they released Four, which was met with mixed receptions. This time around it is only frontman Kele and guitarist Russell Lissack that are left.
Both bassist Gordon Makes and drummer Matt Tong have recently left the group, earlier this month that Kele announced they had started recording new material. In an interview with Triple J Kele finally revealed what their plans were"I guess it's the first time that I have talked about it but we are making a record at the moment," Seeing as it is just the two of them, he said it's quite different "It's sounding like nothing that we've done before but that's what everyone always says."
The video released on their official twitter account today, gave us a snippet of the new material which they describe as "an evolution of where we were". Kele also stated that he finds it hard to really compare it to anything else, which he usually is able to do. It should be interesting to hear more from the now twosome and to see which direction the band are heading.
Photo Credit: star5112