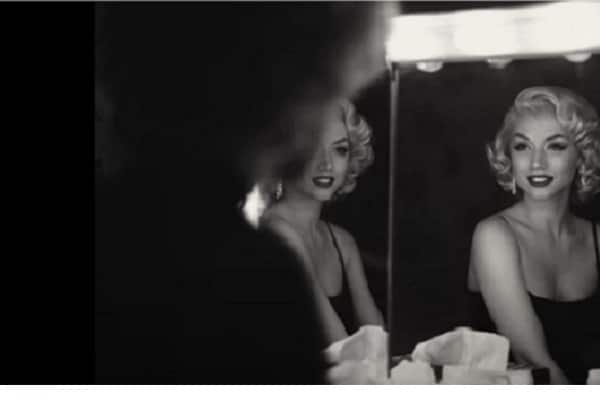 Blonde has dropped out of the Netflix top 10 in the US, it has been reported.
Blonde was released to the streaming service on September 28. The controversial Marilyn Monroe biopic only spent three days at top spot in the chart.
As it stands, Luckiest Girl Alive stands at top spot in the US Netflix chart. Starring Mila Kunis, it has a 43% rating on Rotten Tomatoes.
The Monroe biopic does remain in the UK Top 10, behind films such as Goosebumps and Old People.
"one of Hollywood's most enduring icons"
Directed by Andrew Domink, the biopic was hailed as a "reimagining" of Marilyn Monroe's life, and based on the Joyce Carol Oates novel.
The synopsis reads, "Blonde boldly reimagines the life of one of Hollywood's most enduring icons, Marilyn Monroe. From her volatile childhood as Norma Jeane, through her rise to stardom and romantic entanglements, Blonde blurs the lines of fact and fiction to explore the widening split between her public and private selves".
Since its release, Blonde has attracted its fair share of controversey. The biopic's graphic scenes have earned a NC-17 rating in the US, and has been regarded as "exploitive" and "problematic" by some critics for its depiction of Monroe as a victim.
Despite this, Blonde has received Nick Cave's seal of approval. The singer has hailed the film as his all time favourite.
Cave revealed this on his Red Hand Files newsletter, when he was asked by a fan about his favourite movie. "Blonde. Love, Nick", Cave simply wrote. More on this report from Nova here.