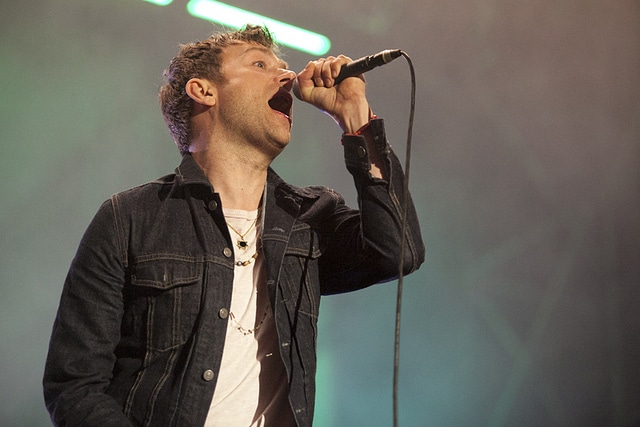 Blur claim that they have to play their hits at festivals or they wouldn't get booked. Drummer Dave Rowntree spoke about the situation saying "You know, if we didn't play 'Song 2' we'd never get invited to a festival again."
Blur has performed at a string of different summer festivals already. They played Isle of Wight Festival and Benicassim in Spain this summer. The band also headlined Hyde Park last month and they will be headlining Electric Picnic in September.
In a recent interview with Xfm, Rowntree spoke about how some people at festivals won't know their lesser known material "It's difficult. It's an hour and a half set, and there's about an hour's worth of music that you absolutely have to play or we'd get bottled off".
Speaking about how the band chooses what to play, Rowntree said they let their drum technician make the initial decision. Rowntree explained "These days we delegate the job to Stuart my drum tech. He comes up with the basic setlist and then we argue about it from there."
Bassist Alex James spoke recently about Damon Albarn being carried off stage at his own gig after playing for over five hours. James praised him saying "God bless him, I was so proud of him playing for five hours", before explaining where the idea came from "Damon told me he went to see Ken Dodd and he used to play for, like, five hours, didn't he!"
Photo Credit: scannerFM