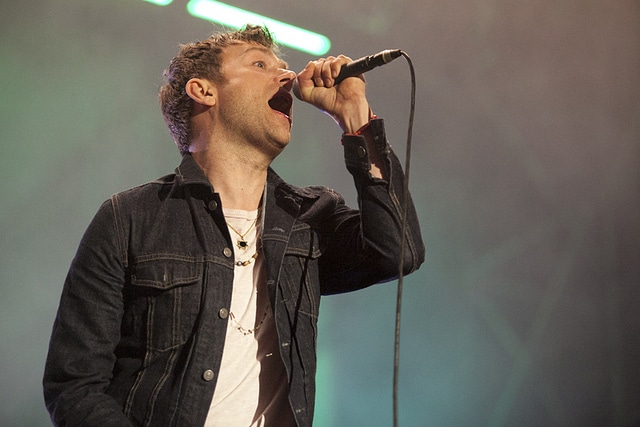 At a recent Blur gig in Los Angeles, the band decided to play a different version of their hit single 'Park life'. The band were joined onstage by a comedian to help them with the spoken word part of the song.
Comedian Fred Armisen came onstage during their gig to perform 'Park Life' with an American twist. Armisen is the star of the television show 'Portlandia' in the US and was also a long time running cast member on Saturday Night Live.
Armisen said to Blur frontman Damon Albarn "I was thinking that this song could be about Griffith Park or Echo Park. What do you think?" to which Albarn replied "It's about parks all around the world".
The original spoken word part of the song was done by Phil Daniels in his cockney accent. Armisten made the lyrics more American-friendly, changing "I get rudely awakened by the dustmen" to "When they come to pick up my recycling" and replacing "trousers" with "pants".
You can check out the footage of Blur playing 'Park Life' at the Holllywood Bowl in LA with comedian Fred Armisen down below.
Photo Credit: scannerFM